Republished from the Brandon Sun print edition January 4, 2014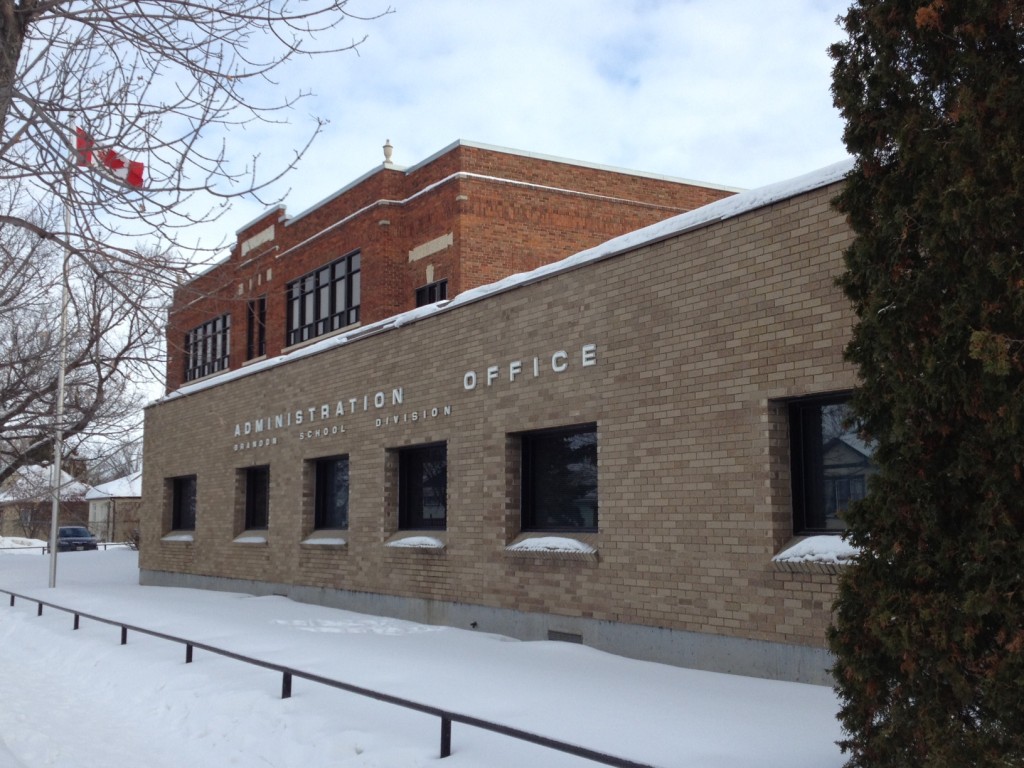 Well, Happy New Year, my friends. The new year is upon us with a handful of what we can only hope is prosperity and opportunity ahead.
As the holiday break draws to a close and students prepare to go back to class to close out the end of the first semester, they return to environments we as parents hope are conducive to positive learning experiences — environments that are safe and secure, environments that most any parent hopes will foster a positive and enriching experience for our children.
As a parent of two, with one ready to start the schooling journey this fall, I like many others was alarmed at numbers this week that showed suspensions within the Brandon School Division are at a much higher level than some previous years.
The Brandon School Division eclipsed the 300 mark for suspensions in the 2012-13 school year, with more than 90 per cent coming from the high school ranks.
While these figures are troubling, there a couple of other factors at play that may cause a shift to what could be perceived as an alarmingly high number of suspensions.
For years, the Brandon School Division has been tasked with handling suspensions while lacking some of the tools and legislation to cope with the new mandate of students it had inherited.
As someone who was employed by the school division in a high school setting for close to a decade, I would often see staff and administrators who were handcuffed in dealing with problems.
Staffing numbers were a continuous cause for concern when it came to combatting behavioural issues. Another concern was a lack of a proper method to deal with a rise in cyber-bullying.
Provincial legislation, such as Bill 18, has helped prepare administrators to combat the problem, and given staff the tools to handle the ever-changing landscape of bullying and its many factors that lead to suspension, which may be indicative of a future bump in numbers.
As well, the vigilance of the Brandon Police Service school resource officers has been key to the safety of students while maintaining a rapport with law enforcement officials within the schools.
Both programs work, and if higher suspension numbers are the outcome of increased diligence and fostering a positive school climate where students feel safe, then so be it.
The higher numbers seem to be indicative of that vigilance — the extra set of eyes keeping safety at the forefront so teachers are able to complete the task they set out to achieve, which is to educate.
The SRO program has been around for a while, but recent peer-to-peer connections made by the resource officers is a sign of a continued paradigm shift to connect with youth, at their level, through channels they find comfortable, such as social media.
The results will become apparent and the numbers will reduce as the program continues to grow.
Many staff have also developed a rapport with the resource officer program. Together, they are keenly sensitive to the changes in students' behavioural patterns, often the result of the myriad factors that wind up in suspension, such as substance abuse, peer tension and, of course, bullying.
We need to continue to support putting people in place who have the capabilities to deal with the issues, while offering them the tools to keep students and themselves safe while at work.
Too often the general public can be hampered by the numbers game, and no administrator's career has ever been made by looking at the number of students they suspended, but this seems to be a byproduct of the world we live in.
Discipline should never be placed on back burner to adhere to lower targets, which is why there is a silver lining to this stat.
Respect is a key part of learning and the Brandon School Division staff do an exemplary job in instilling that respect with their students. Whether through classrooms, clubs, groups or sports teams, the right people are in place to put our youth on the right track.
The old adage that it takes a village to raise a child seems to be at the surface once again here. We all have a stake in the future generation, whether parents or not.
Today's youth, more than many previous generations, are faced with challenging times. They are at an impressionable age and if not properly guided, their path can go south in a hurry.
As a future parent in the Brandon School Division, I can only hope that the village raising the youth of tomorrow is as good as the one that ushered this generation through an ever-changing system — a village that is increasingly tasked to educate while attempting to enrich in what is without a doubt very challenging times.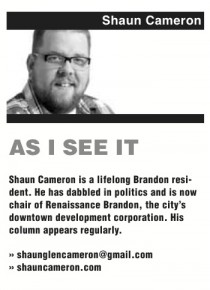 Please consider sharing this post with your friends!