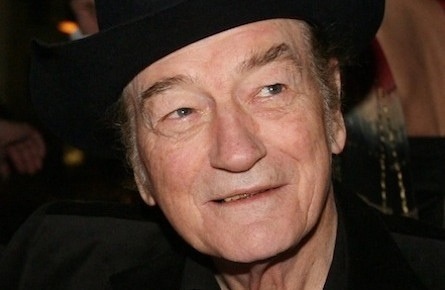 (Photo copyright – Macleans Magazine)
A memory of Canadian Country Music Legend Stompin Tom Connors. I spent plenty of time as a kid listening to the music of Stompin Tom (via my Dad) and wanted to take a moment to reflect on seeing him in person and his legacy on the Canadian psyche.
Excerpt from my memories of Stompin Tom Connors:
As clouds of dust danced on a well worn slab of Canadian maple a hard punch of the beaten leather cowboy boot smacked deep against the grain of the board with a thud. "Hello there" harks a rusty bartione into the microphone. He stood tall and lanky with a kinked cornered cowboy hat and a beaten guitar with the tails of strings hanging loose on the end of the weathered fret. "How the hell are ya'll doing tonight?" The gin soaked room comes alive with a cheer and raucous round of laughter as he leans once more into the microphone. "Where on the air…" the crowd starts to a rise once again as he cracks a smile buried deep beneath the left side of his mouth. His face beaten and hardened and his lips pursed as if holding a cigarette. A stick that had surely inhabited those lips for many a cold Canadian night. This was the enegmatic icon Stompin Tom Connors, this was a man living in his element and we Canadians were the benefactors of his love for the stage, the rush and the country he spoke so highly of through many a song and story.
So as the news broke late the other night that Thomas Charles Connors a.k.a Stompin Tom had passed many flocked to social media and radio to bid their condolences. The words icon, gentleman, comedian, entertainer and friend all summed up the long storied life of one of our finest sons. One word though continued to dominate the conversation greater than most. The word spoke volumes on how Connors himself would have wanted to be remembered, "Canadian".
As the news travelled across this great country and sadness would befall many who knew him, so passed a bit of Canadiana at the same time. Connors was sinonimous with the Canadian brand. He was maple syrup, mounties, mining and railroads all tied into one. He had spent more time on barren stretches of highway than likely he would have wanted to remember. And, save for a couple of throwback road warriors like the still touring Fred Eaglesmith, Connors was a true travelling musician. A dissapearing breed peddling a lost art.
Stompin Tom was fiercly Canadian and a stalward patriot, to the extend of returning Junos he had won in a form of protest for the awards show promoting Canadians who had ventured to the United States or abroad to ply their wares. Tom was unapologetic, brash and outspoken. His sword of change often came at the end of his guitar or in the lyrics that so poetically told the story of Canada. From Bud the Spud to Wop May to tales of Sudbury Ontario to probably his most famous song in celebration of Canadians oft mentioned favourite pastime, hockey. Stompin Tom wove tales so thick you needed the sharpest of blades to cut away at it, even then at its core the song was truly canuck.
Canada is a little bit less with the loss of Stompin Tom. One more champion who ran out of bouts in the ring. His legacy though remains in the words he left Canadians in the event of his passing.
"I must now pass the torch, to all of you, to help keep the Maple Leaf flying high, and be the Patriot Canada needs now and in the future. I humbly thank you all, one last time, for allowing me in your homes, I hope I continue to bring a little bit of cheer into your lives from the work I have done."
My story is not a unique one and so many are pouring out with memories nation wide. That's the beauty of art, music and storytelling, it serves so well to connect people no matter where in this great country you are; something I'm sure Stompin Tom was keenly aware of.
We now owe it to that legacy and to our collective Canadian consience to heed his advice and be patriotic for the blessings we have. So tip the flag to the sky one last time for a Canadian country folk icon, one of this nations best…..So long.
A peek at Wop May, a personal favourite.
Shaun Cameron
Brandon, MB