Republished from the Brandon Sun print edition December 6, 2013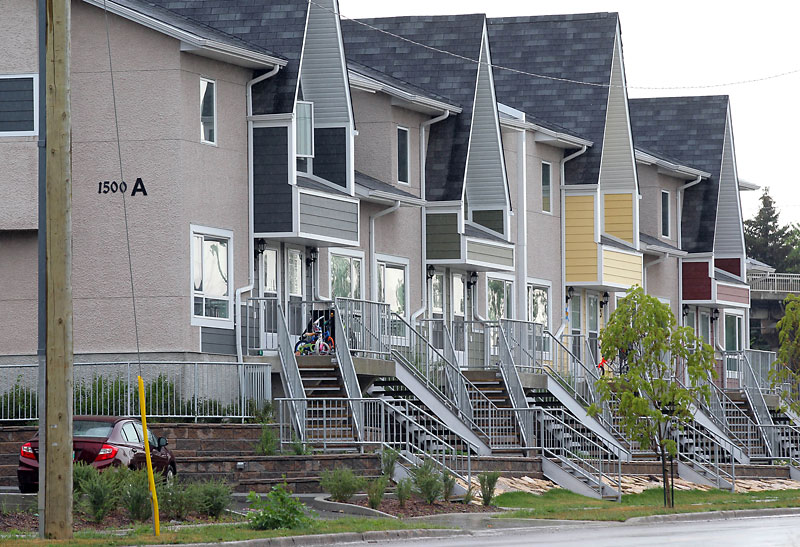 There are no easy answers when it comes to solving the housing crunch.
Plenty of ideas have been batted about and political blood has been drawn over previous solutions thought to have missed the mark on housing. I have even shared some views, in a fairly contested column a few weeks back that supported a community call to action through the Federation of Canadian Municipalities. It makes sense, but it is long-term strategic planning and doesn't cover the current and very pressing need.
The provincial government, in its housing mandates of the past, has provided some solutions for the community, such as the units constructed along Stickney Avenue in Brandon's north end. These units and their price saw combatants on both sides either defending or denouncing their existence, with plenty of questions being raised on the province's decision to move on high-end, low-income housing in a market where the perception of the pressing need and the realities often don't match up.
As a result, these units became a political firecracker and in the end had a smaller impact on the pressing need than many had hoped it would have.
Fast-forward to this past week, when our own civic leaders gave second reading to a bylaw that would result in eased restrictions on what are considered boarding houses or secondary suites in residential locations.
In principle, the idea provides the homeowner the ability to rent out segments of their own dwelling for others by easing the restrictions on turning portions of a residential property or detached properties, such as garage spaces, into rental units. The move aims to ease the crunch on affordable rental options in this city and again has drawn the praise of some and the ire of others.
It is not an easy solution and in the bigger picture probably not the best long-term option for the rental and housing need. But Brandon isn't in the best situation to tackle long-term strategic planning on the issue — the need is now and the need is plentiful.
This move, which may be viewed as somewhat Band-Aid through the public lens, is the right one given the current situation and here is why. Brandon sits constantly at a dangerously low vacancy rate and the market, especially for affordable, entry-level housing, has been taken up by the influx of new residents over the past number of years, and people not being able to afford to move on from the first homes they occupied.
That influx is good for the base of the city and surely some in the real estate sector have welcomed the change, but for those in the affordable housing or rental market, it has been seen as limiting to say the very least.
Easing restrictions on boarding housings and secondary suites is a small fix with many cautions, though. Two primary steps need to be addressed before this could be considered a solution to a problem, with both appearing to be in the process by recent media reports.
First and foremost in the construction of these units, there needs to be a strict set of safety regulations and a body that can act on inspection needs in a reasonable timeframe.
This type of housing is undoubtedly happening in the city already, but it is functioning illegally and without minimum standards or a regulatory body in place. Having a system of checks and balances could help ease some of the concerns and optics around projects of this nature.
Secondly, it needs to be a decision that is taken out of the political realm. When council has ruled upon it and it receives final reading, it needs to be handed over to the planning department to do due diligence in implementation. Too many decisions in this community become political footballs, and it does neither the council nor the residents of this city well in being shoved back and forth in the mud that continues to suck both parties down.
Members of council rule on behalf of the residents, and surely if the residents have spoken up on this issue it is hoped the actions of council reflect those concerns.
This isn't a rabbit-out-of-the-hat type solution and still remains a short-term fix for a long-term need. Council and Economic Development have made the right move to go down this path as it is a need in the community they represent.
But as has been stated here before, more work on partnering to build adequate housing and rental stocks needs to be done. Until we are prepared to pressure other levels of government and embrace the private sector with opportunities to develop affordable housing and rental stocks, this remains an interim strategy.
Funds and time need to be in place to put a roof over this problem or we, as well as so many other communities, will be forever chipping away at the same old mountains looking for a solution.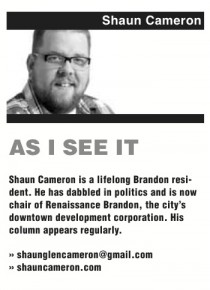 Please consider sharing this with your friends!