Republished from the Brandon Sun print edition November 30, 2013.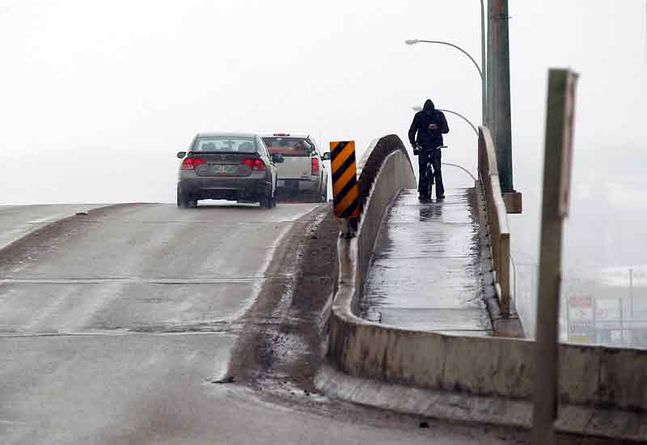 With the dust beginning to settle and the frequent flyer cards ready to roll, a new MP is off to Ottawa in longtime local Tory Larry Maguire.
The squeaker election win by the former MLA puts in place an MP in Ottawa with a propensity for agricultural building and rural initiatives, and a long list of accomplishments on a resumé that continues to be built.
As much as many would be quick to state that this is the same old Tory politics for Brandon-Souris, this election win, and moreover the new MP could stand to really grow the riding should he be successful in having the ear of the prime minister prior to the next federal election.
Brandon-Souris for so long was one of the brightest yellow dog ridings. Members of Parliament like former Conservative MP Merv Tweed pulled off numbers unheard of elsewhere in the country, with Tweed having an ability to write his own ticket whenever the Conservatives came calling.
He presented some high points with projects like the Brandon University Healthy Living Centre, but for the most part Brandon-Souris was an area the Tories didn't need to open the funding taps because even if the water level was low, the possibilities to return MPs to Ottawa became a foregone conclusion.
But as we seen in this past week's byelection, foregone conclusions may not be the norm moving forward. As a plethora of news organizations nationwide shared, the once safe Tory strongholds are in play. The nation watched and a message was sent, albeit the outcome remained the same for Brandon-Souris.
The Liberals fought hard to take the riding. That fight, had it been successful, would have stood as an embarrassment for the Conservative party federally, and may have acted as platform for which other leaders could stake their reputations on in the coming years.
There may be a silver lining to the status-quo government in the "new" Brandon-Souris though. If Tories figure Brandon-Souris on being a potential battleground riding, will the level of investment increase to shore up the holes that were ripped open during a hotly contested byelection?
To begin, there is no doubt our newly elected MP will find a place near the back in the House of Commons, and more than likely take up a junior portfolio in his political wheelhouse of agriculture. But Maguire can do something fairly special here if he, and this government, choose to mend a fence that is pretty shaky right now.
This riding has some significant needs; it is a riding that is seeing a small boom from oil sector work, it is a riding with many pockets of crumbling infrastructure and it is a riding — when dealing with provincial representation — in serious need of a financial hand in meeting the needs of its residents.
This is where the Harper government and Maguire could come in to pitch some cleanup baseball and gain some significant photo ops, all the while helping out his former nemesis in the provincial NDP government. If we as residents of this city can benefit in the meantime, I say we embrace our new battleground tagline.
For example, in our city alone we have infrastructure needs in airport development and upgrades as mentioned by Sun web guru Grant Hamilton earlier this week. We have the Daly Overpass that is a cost offload our civic government can ill afford even in a shared investment scheme.
There is a need for effective long-term poverty and housing strategies devised in conjunction with provincial counterparts. And lastly, although some do not want to recognize it, there are tremendous operations taking place in oil exploration throughout the southern half of this province. Whether people want to embrace this or not, the effect of this sector creates employment, wealth and opportunity.
It is a trade-off, but if managed correctly by folks like our new member of Parliament and this government, the resulting economic spinoffs could be huge for the region.
There were some serious lessons learned for all involved in the "race to watch." For a Trudeau-led Liberal party, inroads were made in a riding once thought to be for the dogs. Keeping those connections beyond a one-off protest vote will be integral if any traction is to be gained prior to 2015.
For the Mulcair-led NDP, it proved even with a very competent candidate in Cory Szczepanski, its fortunes may be on the decline outside of fortress Quebec, where its grasp is tenuous at best. Lastly for the Harper Conservatives, it proved that this riding is one not to be taken lightly in the coming years.
If there is any lesson the Harper Conservatives could take away from the byelection of 2013, it is that without significant trust-building efforts and investments, all may not be so quiet on the western front anymore.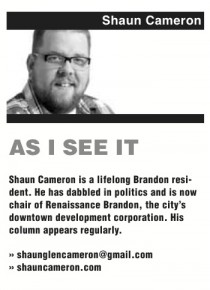 Please consider sharing this post with your friends!