Republished from the Brandon Sun print edition January 10, 2015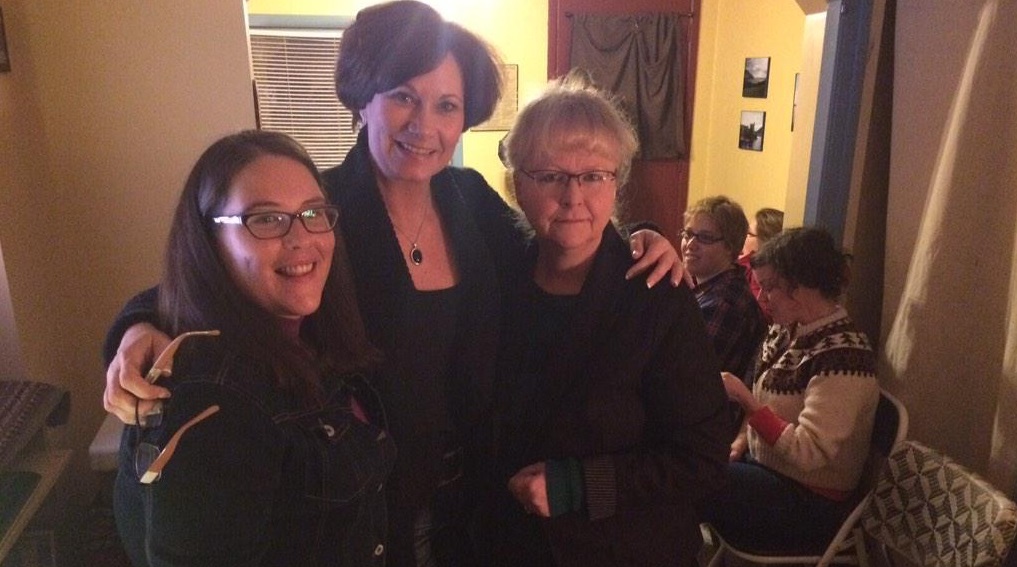 So it would appear an endorsement by two Brandon city councillors for NDP leadership candidate Theresa Oswald has stirred a bit of debate online and some colourful responses on both of their Twitter handles this past week.
Councillors Jan Chaboyer, (@ChaboyerJan) of Green Acres, and Lonnie Patterson (@MBLonnieP), the new councillor for South Centre, caused a bit of a buzz and took some heat for publicly backing Oswald in her bid to unseat current Premier Greg Selinger.
Now these moves in most political circles and in normal political times would likely go unnoticed.
But this is not what you call normal times, and those circles are smack dab in the middle of a political firestorm right now.
In backing the former NDP cabinet minister and Selinger defector, the councillors posed for pictures and tweeted support for Oswald on her recent visit to the city. To their credit, neither hides the fact they are members of the provincial New Democratic Party, Patterson being a former staffer of the current government.
Where they drew people's ire — mostly anonymously, but not completely — was from those questioning their position on endorsing a leadership candidate while serving as an elected member of council.
Malarkey.
Whether they are members of council or not, we live in a free society and both councillors have a right to their own personal opinions. They also have the same right to share those opinions as individuals — which is why I like the fact they did not hide their support for a leadership contender and possible next premier of Manitoba.
In saying that, where their endorsement probably met the most opposition was the fact they are elected officials and that our current scenario is somewhat unprecedented for party politics in Manitoba.
At the leadership convention, a small selection of paid member delegates will choose a new premier (or keep the same one), and that premier will then be dealing with councils and communities for the next year or longer.
So the question that some raised is this: Did Chaboyer's and Patterson's endorsements of Theresa Oswald come under their elected office title or did they endorse her as individuals?
Some who routinely challenge the New Democratic way of thinking would obviously choose the latter — but I would hazard a very strong guess their decision was made as party members and individuals by virtue of their longtime connections with the party and its politics.
They both, as was expressed on social media, have the right to their own opinions and are not "lemmings," as one of the councillors noted.
Secondly, in making this choice, neither is the first politician to throw her or his support behind a contender elsewhere while serving as an elected official at home.
Locally, we have had many councillors supporting politicians all over the map for the past decade and prior. It is a small pool of people who become engaged to that level, so in running for a position like the leadership of a party, a candidate needs grassroots assistance from many people — including everyday citizens who may also be elected officials.
It can, without a doubt, become murky if councillors somehow used their position in office to curry favour for a particular candidate or party, but many on council over the past number of years have worn their colours proudly.
Civic engagement is supposed to be free of ideological "party politics," but it always has a way of creeping into the fray. Without getting right down to the "oranges and the blues," there is a need for those ideological differences and they aid in balancing the council by bringing some of the best people forward to the table.
So where does an endorsement like this leave Chaboyer and Patterson? If Oswald wins, and furthermore if in some way she is able to pull off an upset and win the next provincial election, we have two councillors who are hopefully able to bend the ear of the premier and MLAs to promote projects important to us.
Should Oswald not be successful and either of the other two hopefuls is able retain an NDP-led government, well, that makes it far trickier in the grudge match that is political life.
It is hoped that Greg Selinger, Steve Ashton or the leaders of the other two parties would "play fair" — but that is not a guarantee in the grip-and-grin world of politics.
Endorsements are a gamble. You back the right horse and you come out a winner. Back the wrong one? Only time will tell what happens should that scenario be given the opportunity to play itself out.