Republished from the Brandon Sun print edition November 7, 2015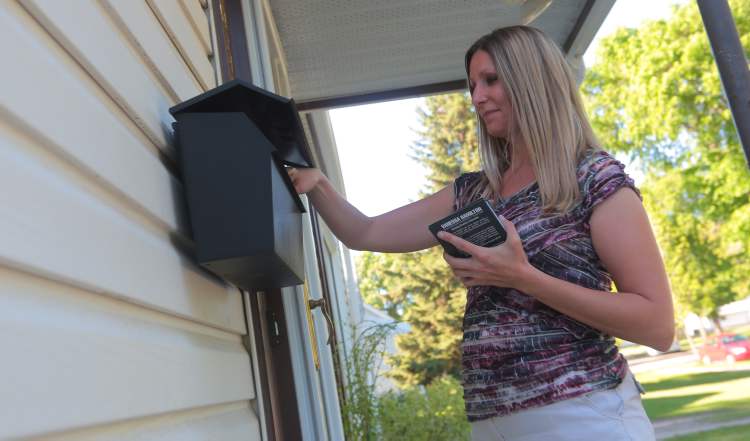 If Vanessa Hamilton has gleaned anything since her 2010 run for the Brandon School Division board of trustees, it's that campaigning appears to be in her DNA.
This past week's announcement that she would seek to unseat longtime Brandon East NDP MLA Drew Caldwell puts the soon to be former city councillor in the crosshairs of a campaign once again.
The latest run, this time for the legislature, will mark the third time the former Brandon-Souris NDP president turned Liberal, then Manitoba Liberal has sought public office in a little over five years.
Add that to being hands-on with Liberal Jodi Wyman's recent federal campaign, as well as lobbying to become the former Brandon-Souris NDP president, and you have a candidate battle-hardened on the hustings.
With Hamilton entering the fray, it marks the third candidate once tied to city council in the race to win the multi-generational NDP constituency. She joins former fellow Riverview ward councillor and Progressive Conservative nominee Len Isleifson, and 1990s-era Rosser ward councillor Caldwell.
Her announcement and impending resignation will also mark the end of a little over a year on council representing Riverview ward, and that has to sting a bit for those who ran against her in the 2014 municipal election.
In a press release from the office of the Manitoba Liberal Party, Hamilton noted that "she couldn't pass up the opportunity to be a voice for Brandon East."
However, in this race she has her work cut out for her — for a few reasons.
First and foremost, as much as the recent Liberal wave federally may have swayed Hamilton's decision to jump to the provincial ranks, that feeling is not likely to ripple through to the provincial level in Brandon at least.
As someone who knocked on a few thousand doors in 2011 as a candidate for the Manitoba Liberals, make no mistake about it, the Manitoba NDP brand is alive and well in Brandon East. Granted the last few years have not been kind to the longtime Manitoba government, but in current MLA and cabinet minister Caldwell, both Hamilton and Isleifson will have all they can handle.
Second is Isleifson, who is a more moderate right-leaning politician than the Progressive Conservatives have utilized there in the past. During his term with council, Isleifson staked his claim through work with the poverty committee and the Brandon environment committees, to name a couple.
These mandates are bread-and-butter portfolios to Hamilton as well, and in such a short time frame on council, you would be hard-pressed to think she garnered the same political resumé Isleifson attained from serving out an entire term.
Isleifson remains the closest competitor for Caldwell's job, and when factoring in a potential anti-Premier Greg Selinger sentiment, as well
as having a moderate candidate, it gives the Progressive Conservatives an opportunity to potentially draw votes from new pockets of Brandon East residents come voting day — thus relegating Hamilton to the role of spoiler.
Furthermore, Isleifson's support base is likely to be the same block Hamilton would need to mobilize to stand a shot at winning the seat.
Third is Caldwell himself. The longtime MLA has as close to what could be considered a "rock solid" base in the constituency, he campaigns extremely well and has brought considerable investment to the community during his time in office.
There is a very real shot the New Democrats take their lumps in 2016, but Caldwell's ability to connect with voters still makes him the odds-on favourite to continue in the position.
Finally, you have to wonder whether Hamilton is poised to face some backlash for abandoning her seat on council so early in the term. Politicians, like anyone else, have the right to do as they choose. But in her leaving council, there will likely be a financial implication to the city through a byelection process, as well as a ward that is sent back to the polls after ushering an elected choice to the table a handful of months ago.
A word of advice given to me by a fellow columnist after my failed bid for the legislature in 2011 seems to resonate here.
Politics, much like baseball, shows that when you're down in the count, you have to make sure the next swing is on a pitch you feel you can hit.
There is little doubting Hamilton's convictions in trying for the position. But this appears to be an odd time to swing — especially after successfully evening the count.