Republished from the Brandon Sun print edition February 6, 2016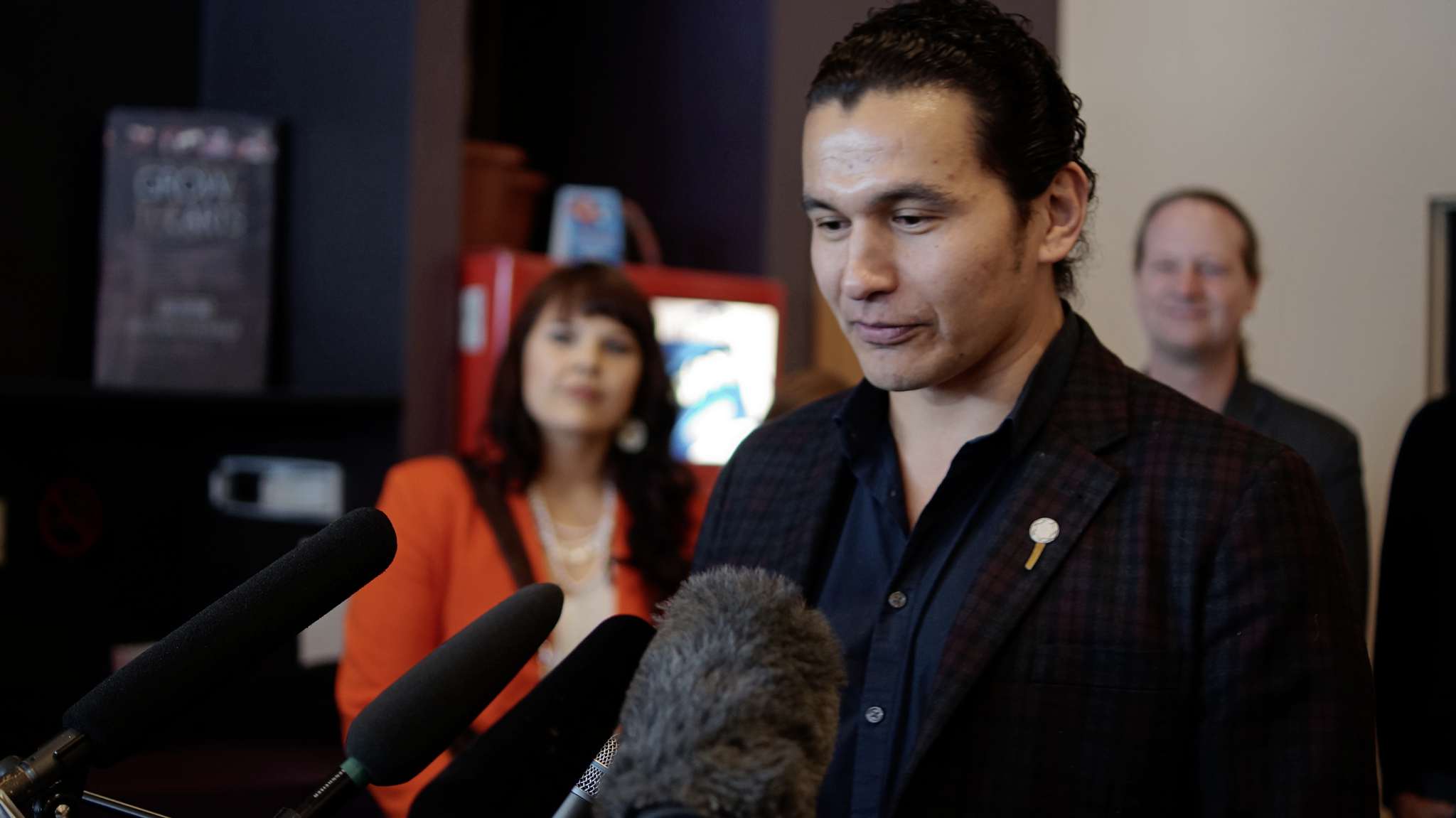 Just when Manitoba Liberal Leader Rana Bokhari thought the stars had aligned to usher her into the legislature and alleviate some of the financial strain her wage presents to the recently surging Manitoba Liberals, in stepped Greg Selinger, pulling a proverbial rabbit from his well-worn hat.
The sleight of hand that saw former CBC radio personality Wab Kinew come forward as the NDP's shining star in Fort Rouge — the same constituency that Bokhari is seeking a seat in — caught most political pundits completely off guard and sent Bokhari a bit off-step as well.
Her response clearly shows that she and the party were not prepared for this announcement as their counter fire simply stated that "a vote for Wab Kinew was a vote for Greg Selinger." Bokhari and the Liberals needed to take the opportunity to come out swinging — and in this instance, it simply wasn't the case.
In a time when political spinners have their finger on nearly every happening in a community, the fact that Kinew made it to the level of announcing a candidacy without someone spilling the beans is a coup for the NDP, which once had more leaks in it than they could count.
Greg Selinger, for a day at least, had half a smile on his face.
There is little doubt that many of the most dynamic members of a given community are likely to field a call at one time or another to consider their future in politics, and with Kinew, he has those dynamic qualities in spades.
The short list of his accomplishments include author, musician, artist, media personality, activist, university leader and most importantly, a rising star in the Manitoba indigenous community. Kinew represents a new generation of the NDP and is a shot in the arm for the beleaguered party just months ahead of the next provincial election. He is untested politically, but with his current resumé and ease with public life, he is clearly a gift horse for the party.
Kinew's run is also an example of the shakeup and new blood Selinger had seemed to battle against in his bid for the leadership. His stay-the-course mantra has gone out the window as he fights for his political life, and even the premier needed to smile and put on a happy face for the Kinew announcement — one that came in the wake of longtime MLAs Gord Mackintosh and Jennifer Howard calling it quits.
It's far too early to measure Kinew's impact should he be successful in the nomination, which is as ironclad a win as exists in Manitoba politics. But in the immediate future, he represents a direction for the party, especially should he be able to topple Bokhari and Progressive Conservative candidate Audrey Gordon.
For the Liberals, it is a much steeper climb now.
Bokhari was in for a battle against incumbent rebel minister Howard, but she would have had a laundry list of issues to bring into the campaign — the top being Howard's attempted coup against the leader she was now perceived as backing. For anyone who doubts the weight that could have provided need only watch the entire Manitoba Progressive Conservatives' library of advertising right now.
Kinew represents a wild card, however, and forces Bokhari to wage a strong, comprehensive and ultimately costly battle to capture her own seat. This is a double-edged sword for the Liberals as they will need to pour resources into the constituency as well as have Bokhari working more ground at home.
More often than not, leaders' constituencies are considered safe ground for the party. They are as close to a "sure thing" as elections go and need to be secure to get the leader elected.
In Fort Rouge, though, it is anybody's guess as to a victor. Furthermore, the Liberals do not have the campaign war chest to match the NDP in money spent per constituency — the NDP will spend a boatload on Kinew's campaign — and if Bokhari is unsuccessful in capturing her seat, at the very least her gambit of Trudeau-style grassroots politics was for not.
If the numbers hold true, the writing is on the wall already for the NDP as too much baggage may have sunk the ship a while ago.
One candidate does not a party make, but if Bokhari cannot secure her own seat, then you can hazard a guess that the Liberal brand may have a lot to lose — especially if Manitobans choose not take a chance on their stable of candidates and a rookie leader looking to revive the party she built.