Republished from the Brandon Sun print edition May 28, 2016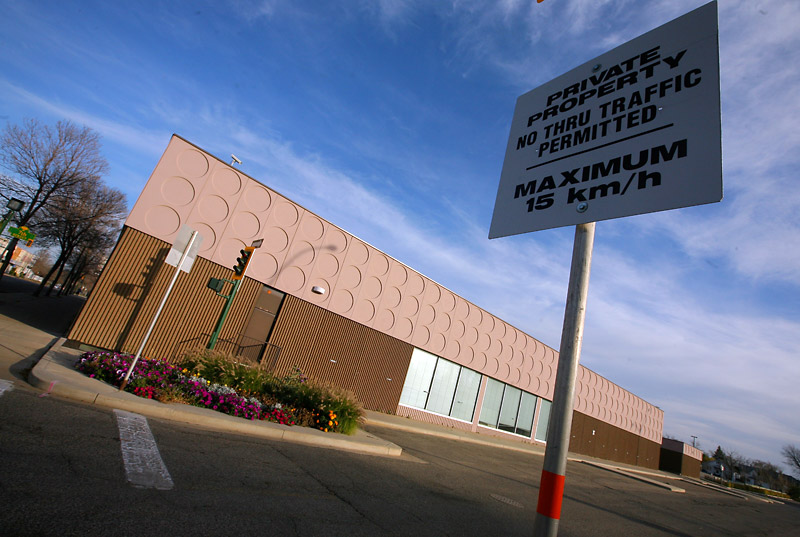 The City of Brandon has a plan.
It may sound optimistic, but there is some reason to believe this time will be different. Clearly over the past decade, city "plans" have made headlines in many editions of this fine publication for reasons both good and bad.
Undoubtedly those past plans followed sharing sessions with one of a myriad of consultation companies seeking to put their stamp on our community. Often they were also coupled with the thought that our city had failed to move forward on a previous document seeking to shape this region.
The city could, at times, be blamed for talking too much and not acting enough regarding recommendations housed within a consultant's plan, and other times sheer economics came into play.
I have had the opportunity to work with a number of consultation companies over the past few years, mostly during my tenure with Renaissance Brandon. In the downtown alone during a four-year stretch, there were three separate full-scale consultation groups examining different aspects of the city's Renaissance District.
Couple that with the cultural development and diversity plan, the heritage resource management plan, Prosperity by Design, the secondary land use plan and the Pillars of Growth that our previous council shouldered and you end up with a pile of paper a mile high, built on ideas.
Consultation groups do have their place in civic planning, but in reality it is the outcomes that count — which is why the current incarnation of the City of Brandon culture plan can give Brandonites a bit of hope for action on a number of items needed in our community. First and foremost, the collaboration of ideas into one central resource with a much more defined focus.
The current process began back in November 2015 when various stakeholder groups sat down with MDB Insight, the proponents of the current document, to discuss the need to foster culture and cultural activities in our community.
The hope was that the group would compile a document
to be brought back to local stakeholders for feedback through subsequent community sessions that took place this past week. Their final objective? A plan to allow the city to develop a stronger tie to its cultural assets, achieving that tie by enhancing access to resources and expanding the role that culture could and should play in economic development.
On paper, it all sounds great, and in a perfect world each of the yet to be revealed action items could be put into play. But implementation is always the trickiest hurdle when dealing with an outside resource seeking to mould the ever-changing makeup of a community. It needs local
buy-in to succeed.
Whether people agree with the group's findings or not, few could argue with the fact there is a tremendous benefit to fostering positive cultural resources in a community. Whether they be arts and heritage based, public space promotion or furthering our ethnically diverse population, the quality of our community is improved by having action from a plan such as this.
It is a mindset shift that requires our community to focus attention on promoting culture as an economic driver as opposed to merely trying to attract new residents and hope that the scene develops organically. It clearly takes money and time to accomplish this and ideally requires our city to build a unique cultural identity to stand out among the rest.
Although there will be naysayers, there is clearly a benefit to our city taking the next steps in this process, and Brandon is well-positioned to listen to what is presented.
In its fact gathering, MDB Insight shared that 45 per cent of respondents believed the community needed to do more as it pertains to building on cultural specific sectors. Items such as a smaller, more accessible performance venue topped the list of wants, which bodes well for anyone willing to pick up the mantle again for an entity like the Strand project.
Furthermore, the group
has a swath of work across North America, developing everything from cultural plans to event management, so there is a hope that finally the right group is in place to capitalize on cultural assets both new and old in our city.
Brandon should be cautiously optimistic that this plan has the legs to stand on its own. If the buy-in is there, then we can better position our community as a cultural hub — a place where economic development is achieved through ensuring future decisions are made with both a financial and cultural lens in mind.