Republished from the Brandon Sun print edition September 30, 2016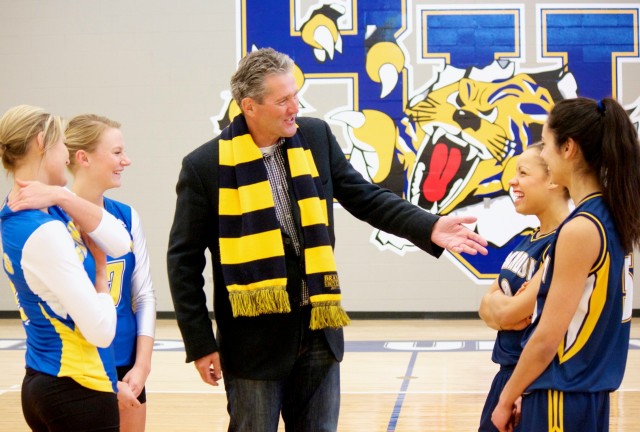 When Manitobans elected Brian Pallister and the Progressive Conservative government in April, they had to know that they were in for some major changes. After a half-decade too long in power, the outgoing NDP had lost its way.
Announcement after announcement categorized the "steady growth and good jobs" New Democrats were envisioning for the province, and with each successive delivery from the orange pulpit of Greg Selinger and company, another project made the list of the soon to be Pallister government's "value for money review."
Schools, roads, facilities, programs, services and the like received what was then a promissory note for barrels of cash should the NDP, by some unforeseen chance, hold on to power when the dust settled.
Obviously, it didn't happen that way and very soon afterward, all those programs that once stood to benefit from a spend-happy NDP were prepared to tighten their belt under the austerity measures promised by PC MLAs destined for the Manitoba legislature. Brian Pallister was ready, as Frank Sinatra would say, to do it "his way" on the road to the premier's office.
Of all the $600 million worth of promises currently under review, three come to mind of the utmost importance to our community, with all of them revolving around education.
This past Wednesday, The Brandon Sun's editorial team looked at the need for the Pallister government to maintain previous commitments to both Brandon University and Assiniboine Community College, as there was a feeling they were catalyst-type projects for this community. Without a doubt, that is true. Add in the former government's promise to construct a new school, and you encompass the big three for the city of Brandon.
Of all the tantalizing offerings laid out in front of our city before the election period moratorium, none garnered the potential this trifecta did for building on economic opportunities in the region.
Assiniboine Community College sought funds to continue with the development of, and eventual move to the historic Parkland Building at ACC's North Hill campus.
Brandon University looked to expand on their already overstretched student housing offerings, and the Brandon School Division had the green light on the construction of a school in the Bellafield south end area of the city.
When we look at the economic impact of training and post-secondary opportunities in a community, it is no small-change scenario. Take Brantford, Ont., for example. Without a doubt, it is larger than Brandon, sitting at approximately 93,000 residents, but it is home to only a handful of post-secondary schools of varying sizes.
In 2006, a study was commissioned to look at the economic impact of post-secondary education, and the retention of the resulting graduates in that community.
Over a five-year period, the city was able to observe that the economy of the region grew from $216 million to $292 million over that time frame as a result of focusing on student-centric possibilities. This represents a jump of approximately $15 million annually.
It did not come as a consequence of a government that cut back on funding opportunities for post-secondary facilities. It was a concerted effort by all levels of government and the private sector to recognize that they needed to build on both education and enhancements to infrastructure to spurn growth in the region.
At the end of the day, the NDP commitments this year meant more to our region than just political promises or the actions of a government eyeing up the sword of Damocles dangling precariously above their brow. These were a result of the former government listening to the proponents of these carefully managed and researched projects — all of which encompass a definite need in our community.
They represent the opportunity to build our economic base by offering residents access to quality teaching and living arrangements in excellent post-secondary facilities. There is an overachieving benefit to a community when governments invest in these type of projects and our city would be better as a result of their moving forward.
Brandonites cannot begrudge Mr. Pallister for wanting to do it his way and not harbour the baggage of a bygone era. But if the Progressive Conservatives continue to truly listen, then surely some common ground can be reached.
If these projects do move forward, and the premier can share some smiling photo opportunities, he may even channel a bit of "old blue eyes" himself. As Frank Sinatra once said, "the best revenge is massive success."
For Brian Pallister, that success should ultimately include educational opportunities for Westman.