Republished from the Brandon Sun print edition December 12, 2014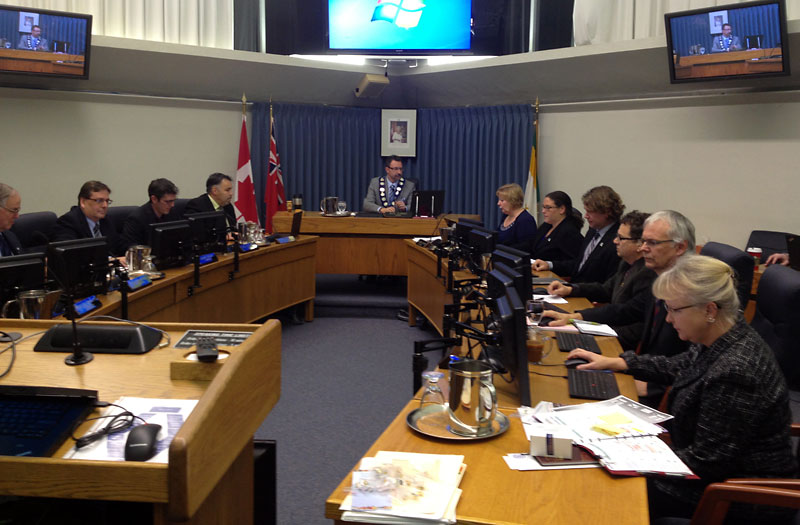 Now almost two months into their mandate and with a few meetings under their belt, Brandon's new city council is officially knee-deep in duties and staring down one of the most significant challenges of any government's mandate — the first budget.
As our previous council can attest, budgets at times can be a blood sport. They are, to say the very least, challenging and often draw in previous political promises as part of shifting mandates.
As many remember, the first budget of our previous council pushed the citizens of this city to near mob status and had the corners of city hall packed with upset residents seeking answers.
Through this column, I'm proud to say we have examined previous budgets and potential wish lists for the city in some detail. As we reflect on a year of changes and new faces, it would also now be an opportune time to look forward, dust off some playbooks and see what next year's budget could hold for this city.
First off on the taxation side of things, striving for a freeze in a city our size, with the taxation system as it is, seems an almost unattainable goal. For a city to continue to grow or even to maintain for that matter, investment is needed, with portions of that growth and investment coming directly through the tax system.
Council will be bound by some upcoming wage bumps and an ever-increasing cost to do business. Further to that point, the city is hampered with an ever-growing infrastructure deficit and a cost of living that will be affected by the price tags associated with fixing up crumbling roads, bridges, sewers and the like.
For this council, there needs to be balance, finding ways to maintain investment without overtaxing the residents. Most Brandonites are comfortable with investing on projects that make sense and build a community. Taxation is part of the process of maintaining that investment, and if the dollars are spent wisely, then politicians remain palpable.
A re-envisioning of the taxation system in this city has some merit as well. As outgoing Brandon Sun Internet co-ordinator Grant Hamilton mused a few weeks back, looking at a distinct City of Brandon charter could do wonders in moving in that direction.
A charter works on a couple of levels as it gives the city some autonomy from the provincial governing structures, and it also would provide some real investment to take place if the city and council believed there was merit to it.
That said, however, we must at the same time maintain and grow active links to the provincial coffers. With a local MLA now again in cabinet, there is a strong hope that this loosens the purse strings on some larger projects continuing to flow into this community.
The NDP will be looking for any positive public relations they can garner, so actively engaging the province on completion of projects such as bridge redevelopments and flood mitigation should be a top drawer priority for the mayor and council.
We also need an active direction for downtown. As someone who spent many long days agonizing over its future, growing the opportunities there should be a key for the new council. There needs to be a solid vision and an element of trust from council that organizations such as Renaissance Brandon and the Downtown Business Association are headed in the right direction.
For all the talk that has taken place over structure, the real test will be the direction taken when it comes to action. Whether it is the future of the Ninth and Princess conjoined properties or the Strand Theatre, if the council is going to get a passing grade, there need to be decisive moves taken to close in on these two key pieces in the redevelopment puzzle.
Lastly, in the new year it would be nice to see the city get a bit of its swagger back.
Under the previous administration, there were major strides in thinking differently and reaching at opportunities. The new council should not abandon that desire to expand and grow.
It is a mindset that saw tremendous strides over the last decade in the provincial capital and ushered in an era of progressive leadership there. Brandon has the ability to follow in those footsteps and do the same to a smaller scale.
Like their predecessors, the members of this council will face some hurdles and the learning curve is rather steep. But if some solid decisions are made, then hopefully a few portfolios that have lingered on far too long will see progress in 2015.