Republished from the Brandon Sun print edition December 6, 2014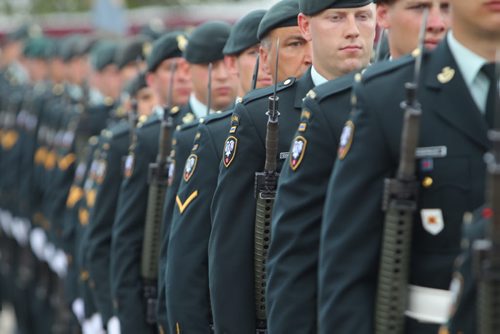 It is becoming less and less likely that veterans returning home or leaving the service will find the care and transitional aid they need.
That lack of care has thrust Veterans Affairs to the forefront and Conservative Minister Julian Fantino into hiding while a controversial auditor general's report was debated in the House of Commons.
The report casts harsh criticism on the Harper government and higher ranking bureaucrats for their treatment of soldiers and veterans with health concerns.
The starvation of veterans care continues to reach new lows and this past week cast a much bleaker picture for veterans leaving the service, while providing political ammunition for detractors of the Harper regime.
Canadian soldiers are placed in situations of extreme trauma and have valiantly defended the rights of free Canadians for generations. The treatment some have received from members in this government is rather appalling and indicative of the commitment to celebrating soldiers upon their departure to conflict zones, and forgetting them upon their return.
Long ago those returning from the First World War were offered a kind of social contract under then-prime minister Robert Borden, an offer from the government of the day that veterans would be cared for by their government upon their return from war.
The offer that has been denied as being a binding contract by the current government, which chalked it up as political rhetoric of the day and part of Borden's campaigning for support from the large number of families left with holes in their makeup following the bloody conflict that was the Great War.
It is hard not to argue that Stephen Harper and his government have abandoned veterans and their inherent social contract.
If the prime minister is going to manage any degree of damage control on the veterans question, he needs to move Fantino out of that portfolio in short order. Fantino is long past merely irritating veterans and his flippant disregard for properly meeting their needs, and honouring the social covenant they shared with the government, has done little to ease a relationship nearing outright divorce.
It also is worth pointing out Harper has invested heavily through his shuffling of high-end staff to this portfolio at a time when funding has been scaled back to a trickle for treating veterans with mental health concerns.
With Fantino at the helm of the veterans portfolio, Canadians saw $1.13 billion rolled back to the Treasury Department and a shell game that was to be a $200-million commitment to help veterans now with a plethora of needs as they leave the service.
Problem being with the second scenario is those funds are to be doled out over the next half century — a yearly amount that is a pittance payment for an ever-growing concern in this country.
Locally, many veterans have expressed displeasure over a number of issues in dealing with Veterans Affairs and it has even prompted some such as former soldier and injured veteran Glen Kirkland to throw his hat in the ring for the Liberal nomination.
If either of the two opposition parties are able to capitalize on the outrages many feel on this high-profile portfolio, it may work to garner some support for changes in government and a block of very proud, very vocal supporters.
Fantino and his management of the veterans portfolio is political poison for the Harper government. It has given the spotlight in the House to the somewhat forgotten leader of the NDP, Thomas Mulcair, and he is running with it right now.
The leader of the Opposition has spent the better part of his recent time in the House keeping flame to the fire on the veterans question and it is beginning to resonate with Canadians. For Mulcair, this may actually work in his favour as he can do double duty in silencing Liberal politicking on veterans issues, while touting his own dogged determination to hold the Harper Conservatives in check.
All party politicking aside, Canadian veterans deserve better. They deserve better of their government and they deserve the support of the country both before and after their service.
These brave men and women went when others would not and answered the call to help keep us safe. The least we can do is to honour a long-standing social contract and return the favour.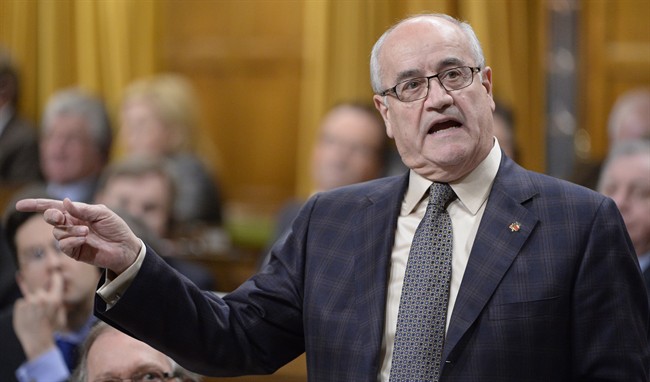 Please consider sharing this tweet!
Canada's Veterans deserve better. This weeks column in The Brandon Sun. http://t.co/Ky3EUN6opf #BdnMB #mbpoli #cdnpoli #veterans #fantino

— Shaun Cameron (@shaun_cameron) December 8, 2014
— Shaun Cameron (@shaun_cameron) December 8, 2014