Republished from the Brandon Sun print edition December 18, 2015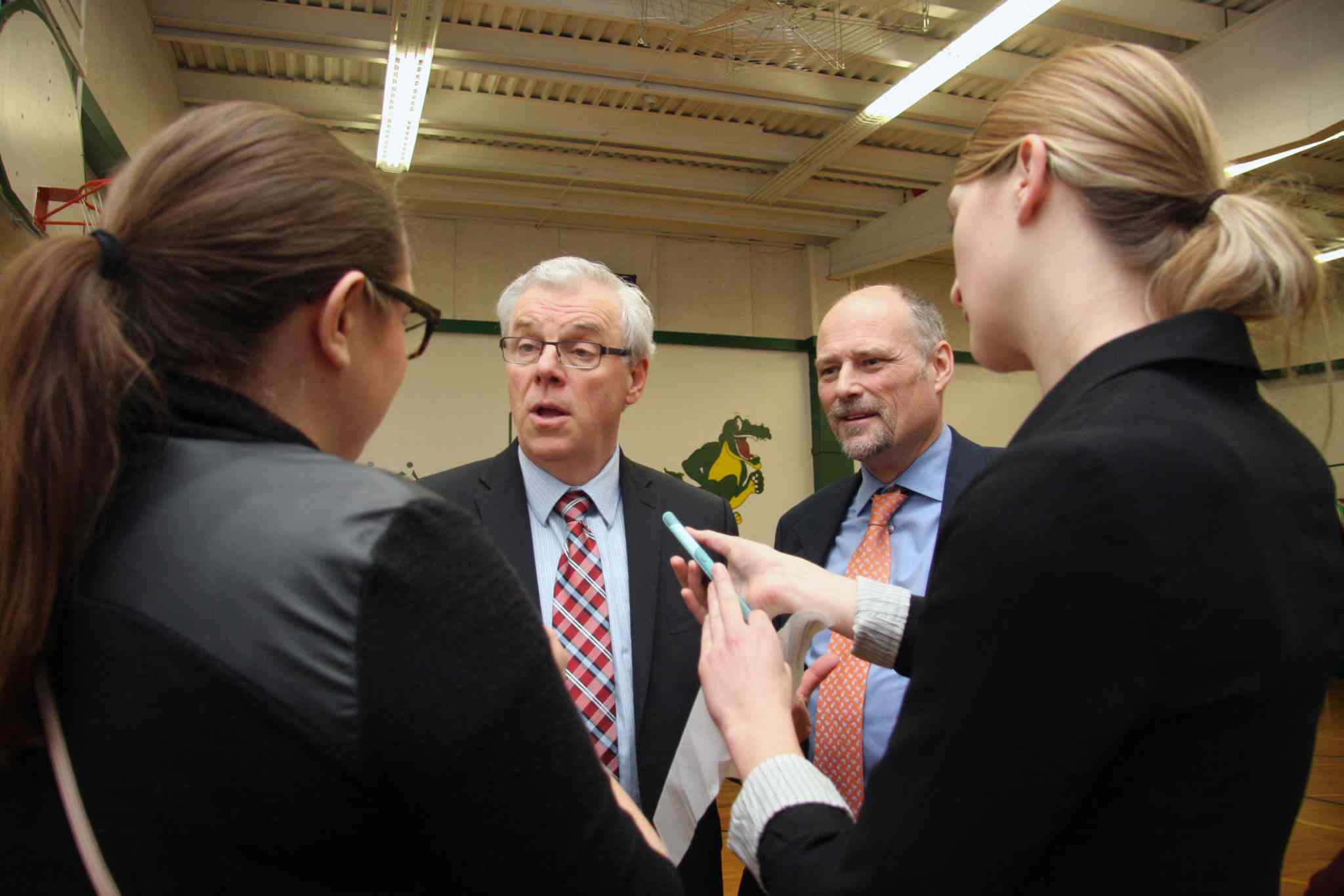 If the Tories truly have the inside track right now en route to the legislature, they sure aren't doing themselves any favours in finding that lane.
While the NDP promise machine ramped up to epic proportions prior to Christmas, the Progressive Conservatives are doing the exact opposite in staying mum on any sort of commitments ahead of the final quarter before the election.
Winter has created a captive audience as the cooler weather will keep more Manitobans indoors, but the PCs seem devoid of sharing any real goals for this province, aside from their NDP-like rhetoric on a failed government.
Manitobans are looking for answers and not repeats of tired messaging. They are looking for solutions and not claims that the "other guys" have mismanaged their time in office.
A prime example of this took place locally last week when a somewhat innocuous Twitter exchange among Brandon School Division board chair Mark Sefton, Brandon West PC MLA Reg Helwer and Brandon East PC hopeful Len Isleifson turned partisan.
Sefton had asked if either Tory would comment on whether a Brian Pallister government would commit to building a much-needed school in the Patricia Heights development area. Helwer's reply spoke to the NDP government's "16 years of broken promises," while Isleifson stated that despite the "money spent on education over the last 16 years, the province is still behind."
Even Pallister himself was non-committal when he sat down with Brandon Sun editor Matt Goerzen back in November for a one-on-one interview. All three responses don't pose much in the way of promise for Sefton and company should their desire for a new school be put in front of a Pallister government.
On the flip side of the coin, the New Democrats have in the past number of weeks promised the moon to Manitobans and significantly ramped up their rhetoric as well.
Surely by now, many in this province have been well informed of the fact that Pallister was a member of the Gary Filmon government of the 1990s — that little nugget is played ad nauseum among provincial political circles. Even more are now acutely aware that Pallister could be "running with scissors."
The ad, however unpleasant, is and will continue to be highly effective if the Pallister Conservatives are not prepared to counterpunch with their own vision for Manitobans — or commit to projects like the desperately needed school in Brandon.
There is clear-cut proof that advertising can sell a political agenda and to a greater extent a candidate. Anyone who doubts that need look no further than the master class the federal Liberals just pulled off under Justin Trudeau.
Which brings us to Rana Bokhari and the Manitoba Liberals.
Some would say Bokhari and company have a generational opportunity to make up some ground and become relevant to the political landscape in this province again. The problem is there are mounting numbers of missteps when it comes to their vision headed to election day.
Bokhari is dynamic and has plenty to offer. However, the party's focus on smaller issues, such as the privatization of the liquor industry, rent controls and ride sharing legislation, ignore some of the bigger, weightier subjects on people's minds, such as debt, job creation, health care and the economy.
Furthermore, the failure by the Liberals to cost out many of their promises does little to put Manitobans at ease — especially after dealing with a government that for decades has piled up debt while not having any concrete solutions to reducing the load burdening this province.
All Manitobans ask for as the year winds to a close is to give us something to get excited about again. Move beyond election-year promises that won't see the light of day, move beyond the constant "blame the other guys" mantra and talk about the issues that matter.
Lay out a vision for this province and stick by that vision.
With that said, I would like to close by taking an opportunity to wish everyone a joyous holiday season. Oftentimes in "waxing political" in the pages of this publication or elsewhere, it is easy to lose track of what really matters to us as a society and that is togetherness, now more than ever.
So no matter what you celebrate or who constitutes your family, may this time of year bring you closer to those who mean the most to you, and may a time of fellowship and celebration be yours for the taking.
Happy holidays!