Republished from the Brandon Sun print edition March 5, 2016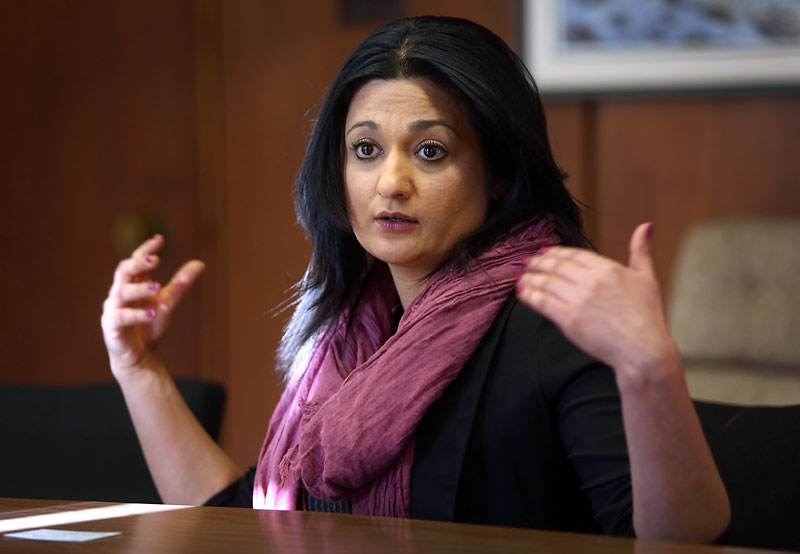 A warm body and a name on a ballot does not always equate to success in the political realm. There are plenty of instances where candidates have "parachuted" into ridings or constituencies just to fill the slate for a political party. Often they are not successful in their bid for election as they are usually up against a particularly favourable incumbent, or spend little to no time actually hitting the doorsteps.
In rare cases, though, like the NDP orange crush of 2011, they end up actually being elected.
To be fair, the orange crush was a political anomaly and was more as a result of the popularity of Jack Layton, coupled with the downfall of the Liberal brand than any other factors. In an attempt to fill the federal slate in 2011, the NDP sought untested names to place on ballots including the widely circulated story of Ruth Ellen Brosseau, a candidate who did not appear in her riding during the campaign.
That night, a large group of rookie MPs were elected to Parliament. An irregularity such as this is unlikely to happen here in Manitoba, but at the very least a couple of Manitoba political parties have learned the hard way this week about hasty candidate vetting to try to fill the gaps on the electoral map.
In recent days, both the Manitoba Liberals and NDP have come under fire for sexist and racist statements made by current candidates. In the first instance, a series of sexist tweets cost Manitoba Liberal Jamie Hall his spot to run in Winnipeg's Southdale only a day after accepting the nomination. The second staggered NDP star Wab Kinew, as his past career as a hip-hop performer caused him to run into hot water for racist and homophobic lyrics from his time with the group Dead Indians.
The Liberal candidate clearly bore the brunt of his remarks, and rightfully so. But in contrast to his NDP counterpart his exile seems harsh. Had Wab Kinew been a lesser-known candidate or a political newcomer, rest assured the governing party would have acted with haste to remove him from running.
In a time when parties are so quick to approve candidates to run it allows small cracks to form in their vetting process; Hall's transgressions were allowed to sneak past an already strapped party charged with doing their homework on multiple prospective candidates. The margin of error is so razor thin that those small missteps can lead to large-scale problems, especially when smack dab in an election.
Speaking of that process and the scramble to fill holes, it was interesting this week to see in the Sun the number of vacant candidacies that still exist in western Manitoba. As Brandon University political science Prof. Kelly Saunders shared, the many gaps in Westman have the party's scrambling to find viable candidates, or as mentioned before those "warm bodies" to fill spots.
For a party like the Manitoba Liberals especially, this is a generational opportunity to see both electoral and financial gains should they field a full slate and finally garner enough votes to be more adequately funded through Elections Manitoba. Every spot they fill, whether a parachute candidate or not is a benefit provided they don't end up like they did with Jamie Hall.
In the past, I have mused about candidate vetting and how it is far from an exact science, but the Liberals are walking the tightrope to get it right this time around. Every candidate they appoint to fill a gap right now could potentially affect the party's sustainability following the election.
The 41st election is likely to be a watershed moment for the Manitoba Liberals. They need to get it right or risk falling off the map due to the strain and financial hardship of having a party leader on the payroll without some compensation from the taxpayer. Furthermore, it's a game of numbers and in many constituencies a couple hundred protest Liberal votes can sway outcomes in all corners of the province.
With the situation as it is, the Liberals, much like their NDP counterparts, will undoubtedly now begin a review process of all current untested candidates prior to the official writ drop later this month.
Bokhari shared in past that she chose to streamline the vetting and nomination process. The idea being that she and the party expedited a swath of uncontested nominations to avoid delays, a strategy that was seen as effective at the time may very well be coming back to haunt the Liberals when they could ill afford to deal with the hassle.