Republished from the Brandon Sun print edition October 24, 2015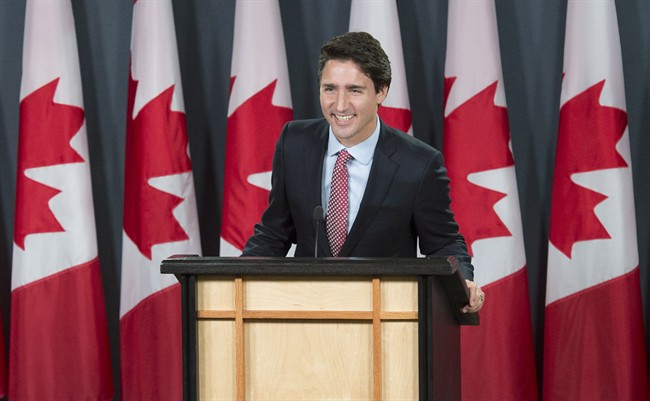 As Dorothy once professed in the 1939 film classic, "The Wizard of Oz," "there's no place like home."
Our nation awoke from a dream this past weekend to a new reality and a new chapter as a country. For some, that dream ended in bitter defeat and was not without its share of victims. But for others, it was an opportunity to usher in a new day — a day Canada awoke from that proverbial Dorothy-like slumber by reinstalling a Liberal government after nearly a decade of Stephen Harper mandates.
Liberal Leader Justin Trudeau's win on Monday capped off a marathon campaign, one Trudeau really began more two years earlier when he began his run for the party's leadership.
His success was nothing short of astounding, coming from third-party status in the House of Commons with 36 seats to a robust majority government in his first election as Liberal leader. Running on promises of middle-class tax breaks, real change and the politics of positivity, Trudeau was able to break the stalemate that existed for close to eight weeks of the 11-week campaign.
The Liberals capitalized on a couple of facts: both the image of Canada on the national stage, and Harper's star, had slipped.
Their majority victory came down to the idea this country's leader had worn out his welcome. Former prime minister Brian Mulroney said it best on election night — Canadians were tired of Harper, which allowed Trudeau to capitalize — much like Canadians did under Mulroney after two separate instances of Pierre Trudeau as prime minister.
Governments, left in power long enough, begin to see their past troubles stick.
In moving forward, however, one of the biggest challenges for this government may actually be pacing. The 43-year-old Trudeau is young as far as Canadian leaders go (the second youngest behind Joe Clark, who became prime minister at 39). The desire will be to sweep through with many of the reforms laid out in their platform quickly.
However, some — such as "nation-building" — will take time. By nation-building, I do not mean hockey and maple syrup (both of which are great) but more building in a global sense.
Restoring our ideals as peacekeepers in war-torn nations, crafting an environmental position that will come into play when Trudeau ventures to Paris next month for the global climate-change strategy conference, and stabilizing economic uncertainty as it pertains to multiple industries that affect Canadians, are three pieces that the rookie prime minister will need a stance on in short order to truly work toward restoring Canada's position on an international stage.
With that challenge comes some, shall we say, "difficulties" at home. Many of the campaign promises made locally during the election will need attention as well.
Most of the Liberal promises, in the short-term at least, have their fate somewhat cast. Until the House is recalled and the affairs of government can begin, the Liberals will essentially be operating, as all new governments do, on the measures put in place by the previous government.
Not to dissuade him from his campaign promises, but Trudeau and company have plenty of global matters upon which to notch their belts before even venturing into the bevy of promises made during the run-up to Monday's election.
Justin Trudeau has a real once-in-a-generation opportunity to restore the national image of this country. Under Prime Minister Harper, Canadians saw an increasingly insular and introverted government and seized the chance to cast it aside.
Trudeau now must build on that image he laid out to Canadians. It will take time, but it is entirely possible for this government to regain what once made this nation a beacon of hope and prosperity on the international stage.
To cast any doubt this early would be foolish as the prime minister-designate is mere hours into his term. The Liberals can, for a fleeting day or two more, enjoy their honeymoon, revelling in the fact they pulled off quite a feat.
That honeymoon best not last too long, however, or what started a nation on fire for a positive image could run the risk of quickly fizzling to a country again desperately seeking a spark.