Republished from the Brandon Sun print edition July 5, 2014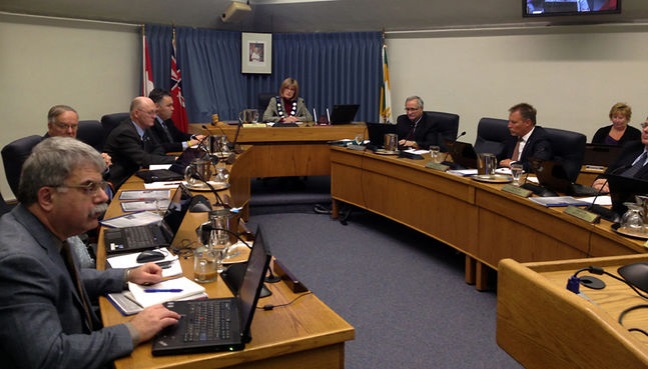 The names continue to trickle in as potential candidates register for the big run.
Having been there myself, both at a civic level and then provincially, it is an exciting time and as a candidate you want to instantly go madly off in a plethora of different directions.
Pamphlets are designed, Facebook pages and Twitter accounts begin to pop up, and buzzwords such as "transparency" and "accountability" become an everyday part of your newfound political vernacular.
These are exciting times indeed, with candidates full of vigour to take on the world and hopefully, if you are a candidate in the right headspace, a drive to serve the community that would elect you.
There is little argument the current council, save for a handful of civic "old-timers," was relatively green when they entered the political realm.
The next council is poised to be even greener should the tides change. At the very least, there will be three new councillors around the table, as Victoria Coun. Murray Blight and South Centre Coun. Garth Rice are hanging 'em up, along with Riverview Coun. Len Isleifson, who is poised to cut his teeth provincially with the Tories in Brandon East next go around.
In the departure of Rice and Blight, council loses some of that "stay-the-course" voice of reason around the table. In losing Isleifson, the next council is sure to have a different flavour as the whip-smart Riverview councillor was well-liked in his ward, and did an admirable job handling the unenviable task of filling the shoes of a civic legend, the late Errol Black.
When you examine the balance of power currently, other seats around the council table may end up being in jeopardy should some of the incumbents face an eager challenger.
On that front at least, my plan is to wait until the full slate of names comes forward before consulting the old decision desk on how the votes may shake down.
It has been a tumultuous time for this council the last four years, with moments of cohesion being hit and miss at best. But it appears the defining moment that united them and solidified them in the psyche of Brandonites may end up being a sad case of history repeating itself.
The rise of potential floodwaters in the city has surely caused a feeling of déjà vu for residents, with the 2011 flood undoubtedly being the big moment for this council. It is a shame that this may end up being the bookends of their time around the table, with their legacy resting on rising water and frustrated and tired flooded-out residents.
As much as the chatter has begun to build around potential new names at city council, across town the sounds of crickets can be heard as there's been little talk as to who will vie for trustee positions in the Brandon School Division.
Aside from first-term member Kevan Sumner, who took to his Facebook account in May to announce his intentions, the room has remained rather silent. That said, there is little doubt that in due time, the usual suspects will begin to prepare for the silly season, as it has been dubbed.
In either case, we hope the next group of councillors and trustees have a vision and a plan for where this community should and could go.
If they can avoid the platitudes that plague politics and the buzzword-laden statements that our neighbours to the east in Winnipeg have borne witness to in the mayoral race there, all the better.
What this council, and this city for that matter, needs is decisive and effective leadership from all elected officials.
The past round of civic leaders at times showed an uncanny ability for this, and if some are given a second mandate, they may grow on the strengths their rookie season taught them.
There is little doubt that anyone who presents a vision for this city or a ward will win a vote or two when residents go to the polls this October.
Finally, and on a heavier note, my heart goes out to those who have lost so much already in this high water event. I'm sure many Westman residents would join me in wishing for a speedy resolution to something citizens of this great region should not have to tackle again in such short order.
Stay strong, Westman. That resilience and courage you showed in 2011 saved us before, and it is that same determination that will carry us through once again.