Republished from the Brandon Sun print edition December 27, 2014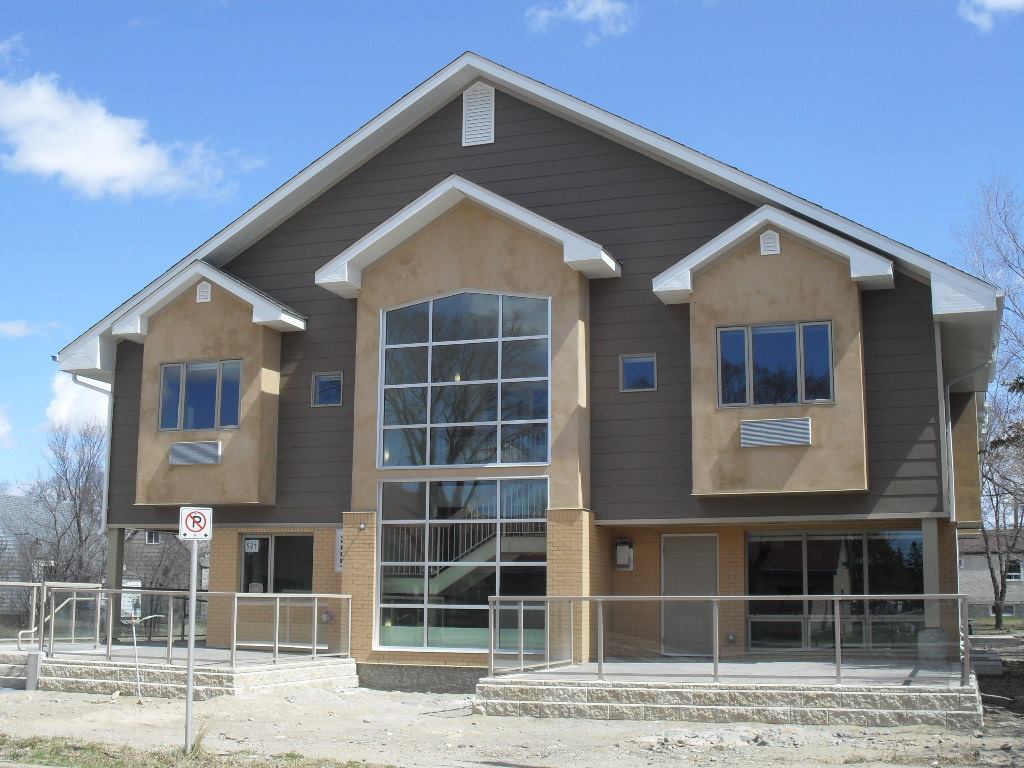 As we sit smack dab among the plethora of holiday parties and family gatherings, I thought this to be an opportune time to revisit an idea started last year right here — a chance to celebrate the many gifts we shared over the past year and to examine what made this community tick.
In last year's offering I spoke about the opportunity and gratitude I have in sharing thoughts with you weekly through the "As I see it" column. It is an honour I do not take lightly and having the pleasure to each week look at happenings on the local, provincial and national stage through the various lens this column provides is a truly special experience.
That said, we come to this year's offering of the gifts and opportunities we shared in 2014. A look at what has made this community great and where we took the time to step back and examine how far we have come.
The past year and a bit was a political junkie's dream as two elections affecting this community were settled. In late 2013, we elected a new member of Parliament in former Arthur-Virden MLA Larry Maguire, and in the latter part of this year, we christened a new mayor in lifelong Brandonite Rick Chrest.
Both have brought some unique new energy to their positions and bolstered Westman communities. We eagerly await what is in store from their mandates in the coming year.
However, we also take an opportunity to tip our 2014 political hats to the former members of council, and past mayor, Shari Decter Hirst. They took on positions in politics that many do not envy, and it is hoped they all enjoy the next stages in their lives. Their work and dedication to their posts was admirable.
Plenty of progress was made to help with a growing need in this community.
The bolstering of the school meal program, with some corporate sponsorship, helped ensure there would be fewer young people going hungry at school. Back in March, a new meal initiative was undertaken in conjunction with Maple Leaf Foods to point funds and food toward healthy breakfast options in our schools.
That, coupled with our community finally realizing another long-term goal in the Samaritan House relocation, helped buoy the ability to serve those who are less fortunate.
Both initiatives do wonders in helping make life a little bit easier for those who often go without in this community and we are better for having them.
As spring rolled around, Brandon would see another win as the final pieces came together for Murray House, Westman's cancer care residence. The fundraisers, the city and the RHA would swing open the doors to the residence in May with much fanfare.
This would bring to a close one of the most successful fundraisers in this community's history, bringing together people from all walks of life to support the centre. From small fundraisers taken on by youth to large corporate donors, Westman took ownership of Murray House and the product shows, with well over $2 million coming from area residents alone.
Lastly, one of the biggest headlines for this community would dominate well into the summer as Westman and area once again battled the surge of the Assiniboine River. Still reeling provincially from the flood of 2011, this would put the resolve of our communities to the test, the result being so many neighbours banding together to come to each other's aid.
The subsequent costs and issues still remain in western Manitoba, but the fight taken on by communities in defence of their towns was awe-inspiring. So many times the opportunities existed — much like in 2011 — to just let go and admit defeat, but Westman proved its heartiness to soldier on and win the battle.
This was the truest test for our region and aside from the political issues that linger in the wake, we rose to the challenge.
As we close out 2014, I hope your holidays were and are splendid, and you had many moments of merriment with those close to you.
I also hope in the coming days that there is plenty of time to be around the people you care for and an opportunity to regroup, recharge and get ready to tackle the year ahead.
Many blessings and Happy New Year!