Republished from the Brandon Sun print edition June 17, 2016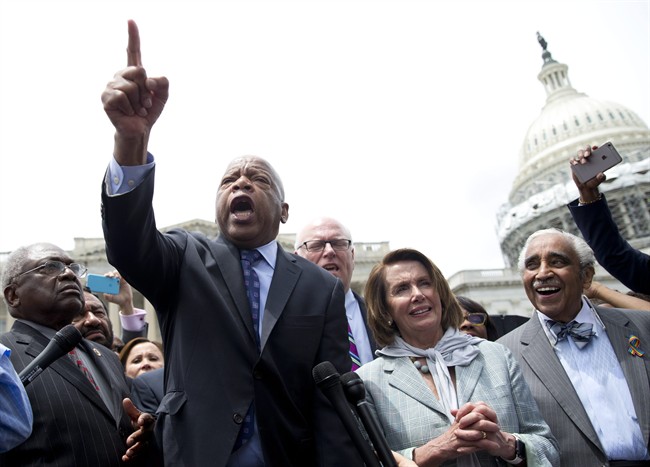 As local members of the LGBTQ community gather in our city for celebrations and events, many within that tight-knit group will also try to come to grips with one of the deadliest and most violent acts of terror in modern United States history.
One week after gunman Omar Mateen killed 49 people in an LGBTQ nightclub in Orlando, Fla., society is left to wonder whether this may finally be the watershed moment for our neighbours regarding their antiquated beliefs surrounding gun control.
Gone should be the days of wildly defending the Second Amendment as a birthright of Americans. The right to bear arms had its place, but in a modern, civilized society it should not equate to high-powered automatic and semi-automatic military-style weapons. Weapons that are easily obtained from a myriad of legal (and sometimes illegal) distributors throughout the United States.
Frankly, the idea of the Second Amendment being placed on a pedestal simply doesn't wash anymore. The "well-regulated militia," as the document states, does not equate to the current state of affairs where a mentally ill individual is able to purchase a high-capacity assault rifle using only a driver's licence.
Mateen was not alone though in his ability to access weapons with ease. In the Orlando case, Mateen used a knock-off version of the popular AR-15 assault rifle to carry out his attack. A rifle the National Rifle Association lovingly calls "America's gun." The small, compact, semi-automatic weapon was also used to murder 26 in the Sandy Hook Elementary School shooting in Newtown, Conn., 12 in a movie theatre in Aurora Colo., 14 in San Bernardino, Calif., at a staff function for adults working with the intellectually challenged, and 10 more in a shooting spree at Umpqua Community College in Oregon.
Those numbers merely represent the mass shootings in the last handful of years; they does not take into account smaller more "minor shootings," as the American media would choose to put it.
It is a disturbing reality as generations of children learn drills from an early age on how to react to an active shooter, much like they did 50 years ago during the Cold War threat. We, as Canadians, like to profess we are immune to such events, but the idea of limiting the violence through sanctioned weapons may one day not be the case.
Just last month, Conservative MP Bob Zimmer brought a petition before his colleagues to have the AR-15 assault rifle declassified as a restricted firearm in Canada. The petition, which had more than 25,000 signatures, stated that the group known as the Lawful Firearm Owners of Canada was seeking to be able to use the assault rifle for hunting and not just practise at gun ranges. Currently, as a restricted firearm, it has some fairly stringent rules for both transport and use.
The petition ultimately was turned down by the Liberal government, but may present the tip of the iceberg for further debate should mass shootings continue to be the norm so close to home. Does Canada ante up or clamp down when the question of restricted weapons continues to surface?
We have had our own incidents with active shooters in the past, but nowhere even close to the frequency of those in the U.S. Clearly there's a problem, something the president of the United States has shared in his well-rehearsed speeches following the incidents. Until America is prepared to step up and begin the long, tedious process of toughening ownership regulations nothing will change and president after president will wear a grooved path to the podium condemning the violence happening right outside their doorstep.
Canadians must now learn from their example. As a nation it is fine for us to denounce the shootings and offer support via social media channels, but we should take it a step further. We must ensure we never reach a point where the regulation of automatic and semi-automatic firearms in this country is relaxed.
The processes that are in place have had a positive effect on limiting violence by allowing for the breathing periods on acquiring a licence for purchase. There is always the possibility an assailant will illegally obtain a firearm such as the AR-15, but overall the process takes some rigorous steps to complete a transaction.
Until such time as the U.S. is willing to do the same and change its stance on gun laws the issues will continue to occur, and leader after leader will walk that sad path to the podium, condemn the violence, pray for the victims' families and wait for it to happen again.