Republished from the Brandon Sun print edition June 24, 2016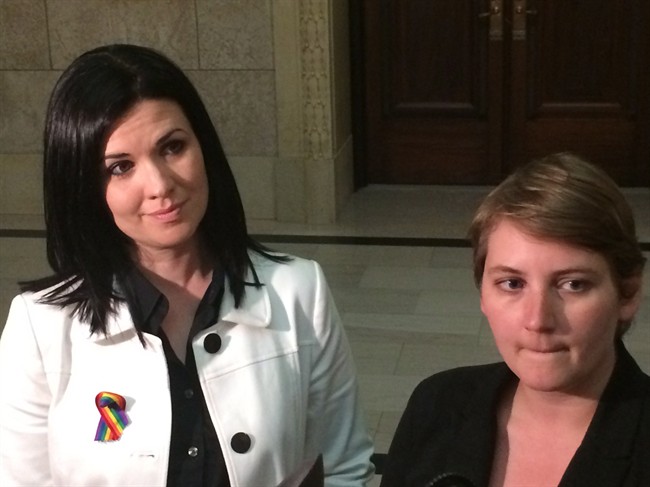 "Ethics is the difference between knowing what you have a right to do and what is right to do."— Potter Stewart
If Hanover School Division is any indication, the question of ethical choices falls well below the idea of doing what they feel is best for their community.
As many are already aware, the school division, located in southeastern Manitoba, is actively debating the inclusion of gender identity and sexual orientation dialogue in the classroom. The debate and subsequent process has prompted a same-sex couple in the community — Michelle McHale and Karen Phillips — to file a human rights complaint against the division for not allowing the discussion and teachings to take place.
To be clear, the division in question is a publicly funded school district, and members of the board of trustees are duly elected, exactly like they are in the Brandon School Division.
The Hanover mandate, taken from its website, states that it is a "student centred" division that is "striving for excellence" and is "promoting the values of a productive and wholesome life." The vision statement is pretty standard fare for most school divisions, aside from the caveat on the end — the statement on a "wholesome life." Clearly the division, and its trustees, seem to view that wholesome life as one where only one man and one woman are the formation of a family unit.
What once seemed like a more acceptable belief doesn't resonate anymore, and for good reason. The division's mandate is to educate all youth in a publicly funded school system, and it is clearly marginalizing that education by choosing to ignore the idea that people may have a different sexual identity. The provincial curriculum has a component of education about identity and being able to pick and choose how they address this is very troublesome.
Trustees have also asked that any student inquiries about LGBTTQ* issues be addressed "one on one" out of the classroom to not disrupt the education of others. Those who make up the LGBTTQ* community know it is far from a "lifestyle choice" and the fact trustees and local politicians view it that way indicates an antiquated viewpoint, and a clearly problematic stance when inclusion is not considered to be in the best interests of Steinbach.
As a parent, I want my children to learn about others. Their cultures, beliefs, languages and yes, their identity. Inclusion is one of the greatest benefits of the public school system.
Ultimately, the taxpayer is responsible for the composition of the board. But that board's vision should reflect the needs of the region, as well as the needs of all groups, including those in the LGBTTQ* community. In Steinbach, this simply isn't the case.
Trustees are not the only ones harbouring that belief, though. Politicians throughout the area are not rushing to change their stance. Steinbach Mayor Chris Goertzen, Progressive Conservative MLA Kelvin Goertzen and Conservative MP Ted Falk have all declined participation in Pride events in the area.
Politicians have a right to their beliefs and one does not begrudge them for being unavailable for certain events, but it is more than a bit problematic that there is some level of collusion among the three levels of government to visibly forgo accepting a component of their community. They are elected to office to serve the needs of all residents and, although they may not agree with the "lifestyle," they should at the very least acknowledge the LGBTTQ* community's existence and right to engage with elected officials.
What the LGBTTQ* community received was a single statement circulated among the media stating that although Steinbach council does not endorse Pride marches or events, it does not wish to stop them from happening, either. Basically a "don't ask, don't tell" response from an elected government charged with representing all residents.
For so long, the LGBTTQ* community has fought for the right to be recognized and accepted in society, and there is hope we are moving closer to that being the case. My children's generation will have a much more accepting view toward those around them. There is hope that their children will further embrace that acceptance.
There is also a hope Steinbach can change. It clearly won't happen overnight, but those involved should not give up their fight for inclusion. It is almost generational now and is going to take more time, acceptance and education for that change to happen.
But in the end, that feeling of acceptance may be worth all the pain many experienced in working so hard to finally get there.