Republished from the Brandon Sun print edition November 23, 2013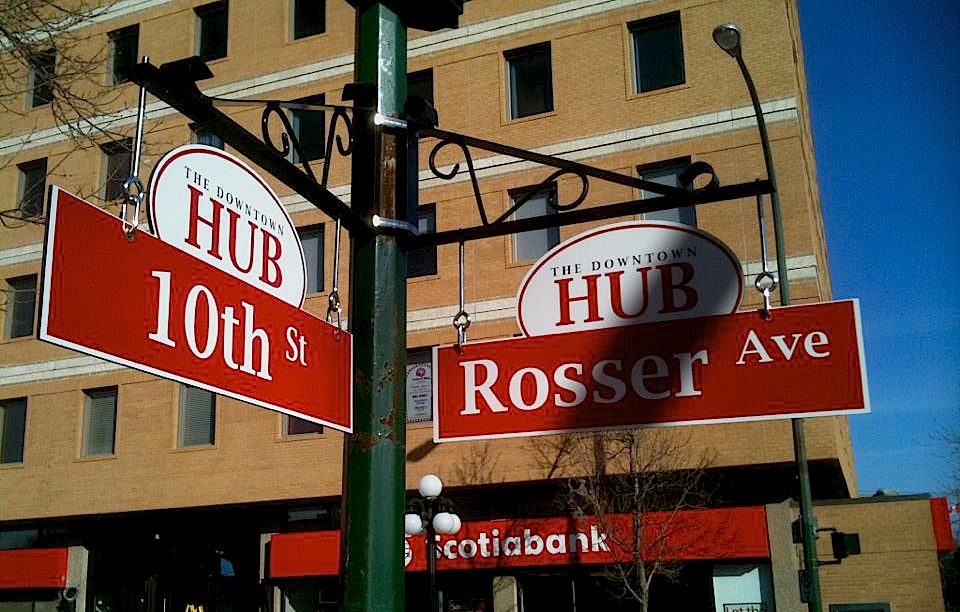 It took a bit of self-restraint and another topic weighing on my mind to avoid diving into the byelection debate once more this week. Although tempting, it seems that enough ink has been spilled on the "race to watch," with more left to be drawn in the days and likely weeks ahead.
The decision date has come down to Monday and the chips will fall where they may.
So with a hearty shake of the byelection brain and a column idea dusted off from the pages of notes on my desk, we look at a concept that has gained some steam in many areas regarding downtown revitalization.
There is no doubt about it, developing century-old buildings in a downtown that has the climate, public perception and challenges like ours is more than a small bite off the apple. It takes creative thinking, time and, in some cases, loads of money to bring old construction up to modern day building codes.
It is a challenge that is, more often than not faced by entrepreneurs and fledgling startup businesses that sometimes lack the capitol to meet all the challenges the modern building codes can entail. For some it works, for many, many more dealing with codes and building requirements in a structure sometimes as old as the city itself, is a hill not worth climbing.
Plenty of ideas have been batted around as to how we solve the downtown dilemma, and our little city is not alone in seeking answers.
Groups have rose, dissolved and been resurrected from ashes to try to combat what is perceived by some as a collection of downtowns going through the throes of death. There are successes and failures, but as I'm a bit of an optimist let's focus on a success shall we?
Groups like Winnipeg's CentreVenture Development Corporation have risen to the challenge of downtown development. This did not happen overnight though or without significant public investment — ease of code requirements in partnerships with the city and a handful of land parcels as a generous little start-up to help make a go of it.
The evolution of the organization took time but few would doubt that CentreVenture isn't a big player in the downtown game in Manitoba's largest city.
Projects like the MTS Centre, Red River College and developments around the Metropolitan theatre have seen the lights flick on as a result of the public and private partnerships. All the projects surely faced some challenges but the payoff is proof positive in the $600 million of investment in downtown Winnipeg since the organization came along.
There is a certain cause and effect that happens in development and CentreVenture, like so many other groups, have dealt in building codes for downtowns that were perceived too strict or difficult to adhere to in locations built for a different time.
By no means are any of us lobbying for code changes that affect the life or safety of patrons in a structure, merely for some of the hurdles that hamper development when restrictions are not conducive to the type of building in place. The effect of strict codes happens with many buildings in our own downtown; projects become delayed or stalled as cost overruns take core area developments off the tracks — or even worse, scare off the entrepreneurial developers thinking of revitalizing older properties.
It is time for our city to adapt; the challenges we face could be eased by putting work into the code equivalencies for downtown development. It is a proactive and forward-thinking step to tackle this concept, and a new set of rules in downtown development may open the door for projects that once were just a dream for developers.
Most of all, this is not a project that happens with one party alone. It takes an engaged group that includes many different stakeholders around the table to begin to craft a changing policy for downtown development.
This is good for preservation of historic streetscapes, it is often the greener option in development of property, it allows for urban density which is a major contributing factor in lowering the needs for affordable housing opportunities, and it shows a city ready to embrace the historical significance of its downtown, while protecting the culture of a unique and potentially trendy neighbourhood.
Changing the policy and easing the restrictions around urban dense heritage areas makes sense, and like in Winnipeg's example, the proof is in the investment that is taking place around projects where the city worked in conjunction with urban renewal strategies and their development corporation, not against it.
The opportunity is there to add another element to our downtown renewal strategy. Undoubtedly it has taken some time and we still face some significant challenges, but the time invested will be worth it if you can imagine the finish line before ever stepping on the track.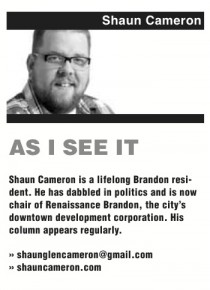 Please consider sharing this with your friends!