Republished from the Brandon Sun print edition October 15, 2016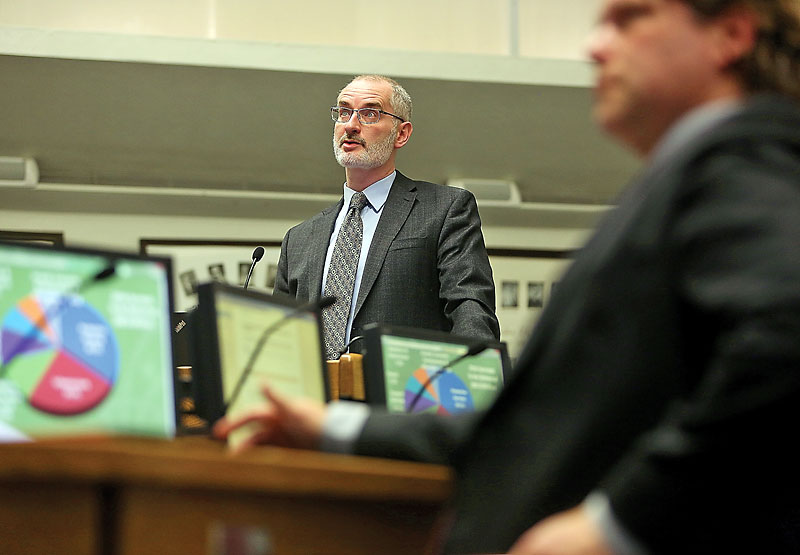 Nobody said it would be easy to please everyone. In the world of municipal politics, that mantra could pretty much act as a credo for those who take up the yoke of leadership.
On the heels of two civic budgets that saw a less than one per cent combined increases the members of Brandon's city council will be faced with some tough decisions in the third budget of their administration.
The finalized budget won't be voted on until the new year, but members of council have already got out in front of the curve by hosting the first of several community engagement opportunities on Wednesday evening at city hall. Usually the hope for an event such as this is to better assess the needs in the community, and open the lines of dialogue among the various stakeholders that make up the city.
As vague as all those engagement forums can often seem, in reality council is in tough this time around. In jurisdictions where election cycles run in four-year increments, the third budget is the tricky one. It is often the one that defines a government as they are deep enough into their administration to have followed through on some, if not most of their election promises. It also leaves enough time still to potentially have voters sour on their time in office.
With that said, this council will officially pass the midway point of their administration later this month and clearly some have already begun to plan budgets with an eye for re-election.
The third budget was the one in which our previous administration drew clear lines in the sand. Ultimately, that defining moment may have cost more than one councillor — as well as the mayor — their position at the table.
Without a doubt, the double-digit increases floated earlier in their mandate proved to be the headline that stuck. Now looking back, though, it was third budget that put the writing on the wall for a couple of members.
That is all in the past, though, and this budget season has officially kicked off with a small crowd gathered in the foyer of city hall. This session only garnered 15 or so community residents seeking to offer their input on everything from processes and wages to roads and taxes.
Officially speaking, the 2016 budget for the City of Brandon came in at close to $81 million. Of that figure more than 50 per cent appeared in the form of wages. Funny enough, though, during the event wages did not seem to weigh too heavily on the minds of city residents. The biggest question that continued to come up was value for investment. Basically speaking, for every dollar the city receives, where does it go and how is it used?
Some facts of note to include show that for every dollar collected, almost 35 cents goes to protective services in the city. Twenty-four cents goes to infrastructure investment. A little over 10 cents goes to culture and recreation, and a combined 14 cents goes toward transit and sanitation services. Support services and economic development round out the dollar with roughly 16 cents shared between them.
If this council plans to deliver another budget with a very low number, something clearly will have to give. With the current situation of rising wages and higher costs to deliver services, you have to wonder where the tipping point would be. Would this council move beyond simple austerity measures and choose to cut services to maintain numbers?
Usually speaking, the heavier spending ends up being front-loaded into administrations so that lower numbers can appear later in the mandate. With this council, though, that simply wasn't the case. Now entering year three with a laundry list of needed investments, the city may ultimately be playing a game of catch-up.
With that said, I have a tremendous respect for this council, albeit they often act in an overly cautious manner. There is little flash and their identity, much like Mayor Rick Chrest's approach signifies that balance and a steady, methodical pace is key. Our community is not looking for a circus-like showman but taking a chance or two wouldn't hurt this council, either.
Perhaps as 2018 approaches, we could see councillors let their hair down and entertain a visionary project or two. The community isn't looking for wholesale changes, but perhaps a hint of sizzle come election season would provide more flavour for the steak.