Republished from the Brandon Sun print edition July 22, 2016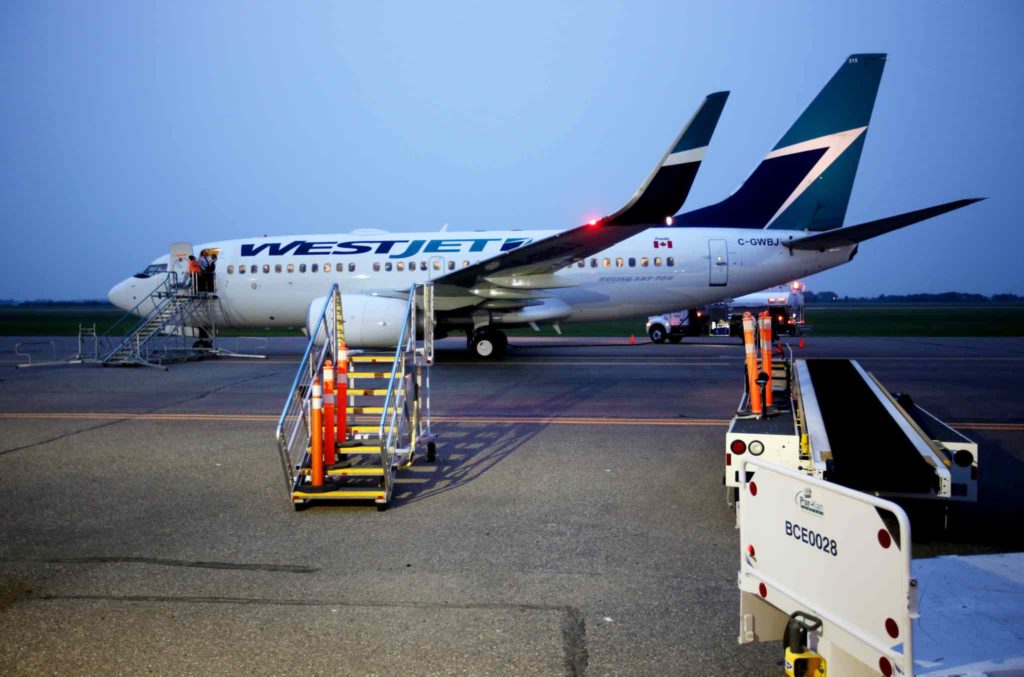 Close to six months ago I sat in front of this same, well-worn keyboard putting together a column in response to a tweet from WestJet's Calgary office. The airline had announced that four times weekly it would provide service from Brandon to Toronto, on a trial basis, beginning in early July. Residents of this region would have the opportunity to access the long sought after eastern route, pushing us off easily to destinations both tropical and abroad.
Followers of this column would know a recent trip allowed me the opportunity to experience both of Brandon's airline routes in the span of less than two weeks. First, the strong and near capacity western route, and then in stark contrast the small busload of people returning to our city on a Boeing 737 jet from the east.
In heading to Calgary, our westbound flight was near capacity, something ticket agents shared with us is a very common occurrence. Upon checking in, we learned that all that was available to us were scattered seats (less than five) throughout the aircraft. For the smaller turboprop plane, it was exactly what the company had ordered.
The flip side was on our return home. A trip which took us through Toronto as opposed to Calgary coming back from overseas.
There is little doubt WestJet's thought process in providing service to smaller regional centres was to move traffic out to popular destinations. So by looking only at the numbers coming home, they must be taken with a grain a salt. With that said, on the flight home there were only 18 passengers on the plane.
Close to 15 rows of seats in the back of the plane were vacant, and judging by the company's announcements in the Toronto airport it wasn't the first time for this. The guest agent noted multiple times that it was another "light flight" and that upgrades to Plus seating were available for a nominal fee.
Subsequently, WestJet shared this past week that numbers to Toronto have been "soft" and surely have caused the airline to mull over the idea of leaving an eastern route in the city long term. As a straight Brandon to Toronto flight, there is plenty riding on our community putting up the number of riders needed to make the journey worthwhile.
Couple that with the years of marketing and work put into the western route and you end up with a Toronto flight that has a tough time trying to compete. As a community, we have become conditioned to looking west for travel options, and with many Brandon expats "living the dream" out west, the route makes sense and should continue to thrive.
As for the eastern version, I must admit I'm not as optimistic. There is such a narrow window of time to market the route and clearly Toronto is a much costlier option for the company, especially with smaller-than-average numbers.
If they truly want to see the route be successful, it may need more time than just the summer to gain traction. Perhaps a winter of cold temperatures and dicey highways would prove a better litmus test for WestJet's Toronto route. Once the holiday travel season is here, Westman residents look to flock to warmer destinations in eastern Mexico, Cuba and the Caribbean, all best served by a Brandon-Toronto flight. As well, there was a business case made by Brandon's mayor that most people in roles where travel is necessary for work take the summer to relax and not fly out. It's hard to argue with His Worship on that point.
Should Brandon alone not produce the numbers needed, it may still open up some possibilities. Perhaps our city becomes the "rail head" on a Brandon-Winnipeg-Toronto flight. At any given time, there would be a couple of dozen people who could fill the seats, and the distance between us and the provincial capital would be within an hour of WestJet's Calgary to Edmonton hop.
Even if the price was marginally more per ticket, Westman residents would likely pony up the cash, especially in winter to avoid the drive and hotel stays involved with flying out of Winnipeg.
Bottom line is if we are hoping to continue to have easy access to all destinations then we need to utilize the service. All levels of government, as well as WestJet itself, have gambled a fair bit in taking on this route and the airport expansion that is accompanying it. If we aren't able to show the ridership necessary then the idea of flying East may again vanish.
We asked for it, now it is up to us to make sure we use it.