Republished from the Brandon Sun print edition August 19, 2016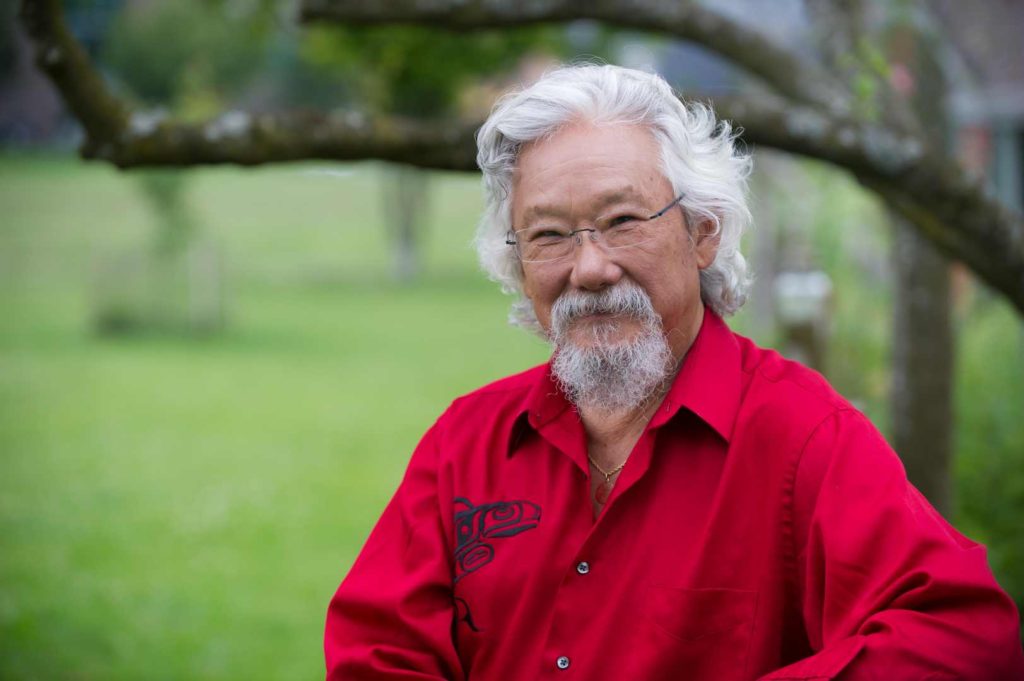 As David Suzuki once said, he is in the twilight of his life — the "death zone" as he calls it — so he has little fear in challenging the establishment. The aged scientist and television host, in his never-ending quest to support a cleaner environment, launched a movement to integrate ecological and environmental change. That movement sought to drive governments to strive for cleaner water, improved air quality, safe food and a stable climate.
Founded out of that messaging was the Blue Dot Movement, a group of like-minded individuals who take their name from the thought our planet, when photographed from deep in space was a mere pale blue dot. Noted author and astronomer Carl Sagan said it best when he so poignantly shared that our responsibility to earth was to "deal more kindly with one another, and to preserve and cherish the pale blue dot (Earth), the only home we've ever known."
Sure Sagan may have sounded a tad utopian in his musings on our planet, but the essence of what he was hoping to accomplish speaks volumes to where we are at, when it comes to nation-building, our relationships, and most of all our connection with the environment. It should have been an easy sell to municipalities and governments nationwide, and for the most part it has been.
If we enshrine the need for environmental rights into our constitution, then Canada becomes one of more than 100 countries worldwide who have said they were positioned, by government decree, to do more for our environment. The problem is Brandon City Council voted down joining in the movement for global change.
After a frustrating and long-winded debate over Coun. Lonnie Patterson's (South Centre) request to have the city come on board, the movement was voted down 7-4. Many other centres — both urban and rural — across the country chose to recognize the movement and share that their city would be a philosophical champion for change on the environmental front. Cities like Montreal, Vancouver, Toronto and Ottawa have all signed declarations that they were prepared to embrace that change, and again I reiterate the sad fact that we voted it down 7-4.
In choosing to grandstand on this issue, our council looked and sounded quite amateur. Sure, municipal governments are designed to debate issues of importance, but even Mayor Rick Chrest seemed somewhat bewildered that so many of his fellow members would seek this moment to draw a proverbial line in the sand. It was especially embarrassing that it happened on the same evening that we as a city recognized the work of Brandon's Environment Committee, which, I might add, recommended to the members of council to support the movement.
The committee has to be smarting a bit after this vote, as it clearly undermines the mandate council has given them in making recommendations. It's very similar to the previous council's continued challenge to Renaissance Brandon's sense of purpose.
In Carl Sagan's work "Pale Blue Dot," he warned society of the arrogance that comes with disregarding bigger picture issues such as this. By choosing such a backwards stance on a matter of mere philosophy, it reflects a tinge of that arrogance.
Some council members deemed the movement a "slippery slope" as they feared asking lawmakers to enshrine the need for items like clean water into the constitution would become problematic. It is a bit far-fetched to fear that philosophically supporting something like the Blue Dot Movement would begin the slide down to litigation or environmental anarchy in this country.
Clearly, a fear of the unknown was weighing heavily on the minds of the council members who chose to vote it down. We have long feared that unknown and remain comfortable in the mindset that if something may cause us to think differently, it runs the risk of being wrong. It is a dangerous ideology to adopt as a city. It causes councils to quickly become parochial and refuse to act on the grassroots global change that often begins at a municipal level.
Coun. Kris Desjarlais (Rosser) said it best when he commented that his peers were "over thinking" this decision.
Ultimately, Desjarlais and fellow council members Chaboyer, Paterson and Mayor Chrest were on the wrong end of the vote this time around. In the bigger picture, though, this is a blow for the image of the City of Brandon. I have a great deal of respect for this council, but in a time when we could have looked progressive and forward-thinking, we instead chose to position ourselves on what is likely to end up being the wrong side of history.