Republished from the Brandon Sun print edition March 1, 2014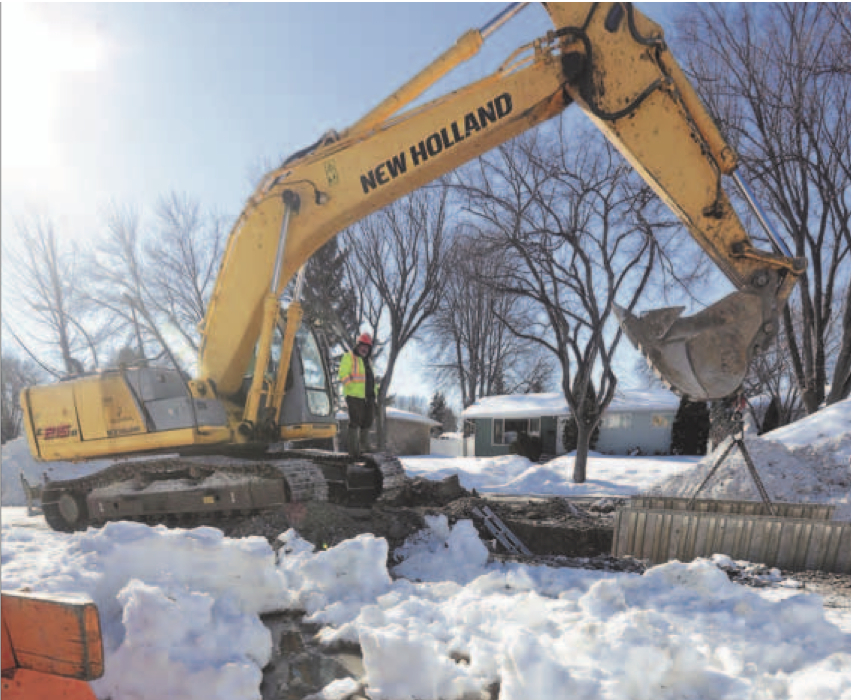 Now appears to be the winter of our discontent as water woes and multiple line breaks have plagued the latter half of what seems to have been a never-ending winter here in Manitoba.
As was mentioned in both the Winnipeg Free Press and the pages of our local Brandon Sun, many in both communities are battling water main breaks — and in the case of Winnipeg residents, many are waiting multiple weeks to have water come back on and their service returned.
The breaks, which many in the industry chalk up to be a direct result of a much colder-than-average winter and a lower frost line, have caused many businesses in Winnipeg to close their doors until a fix is found, leaving owners stranded to try to make a living in the wake of this round of civic disasters.
There is no doubt both communities are mired in one of the coldest winters in some time, and yes this latest cold snap comes far deeper into the winter than usual, but these mini-disasters expose a much larger systemic problem in many communities, the problem of aging infrastructure.
Brandon alone has an infrastructure deficit that at last note well eclipsed the $160-million mark. In that number is a large contingent of underground water mains and piping, sometimes decades past its useful existence and made up of older technologies as was exposed with the lead water scare that hit the presses this past year.
It is evident that there is a crunch, and when faced with extenuating circumstances — like a colder than average winter, or a flood — we are left to wonder if there be enough in the coffers to cover the cost of replacement or even management of services in a timely fashion.
In the Winnipeg example at least, it appears that might actually be the case. We see a civic government that has forgone anything more than a nominal tax increase for close to 15 years, and now in this instance they are caught without the ability to handle small-scale disasters, like the water main breaks, in any sort of timely fashion.
Further to this, the local government is caught between union leaders within their city's framework, and management who both cast a very different tale of woe, while the blame game continues as to who is most responsible for the wait times to thaw pipes and get both business and residential back on the grid, where water is concerned.
Members of that union within the City of Winnipeg believe the wait times come from a civic government that has forgone investments in both staffing and upgrading to keep taxes low, while civic officials rebut the fact with the notion that this is just a unique set of circumstances and beyond their control.
Neither is completely without blame in the process, but it proves evident that there is a systemic problem, and although people may not like the increases, there is good reason for a city to spend on projects like core infrastructures.
It has taken some time to get to this point. And realistically, it will take some time to get back to a point where there citizens have confidence in some of these civic entities like the water mains that continue to rupture and cause havoc.
Further to which there is a need to have real, sustainable dollars over time in some of these civic institutions before weather cycles and waning investment causes some streets in this community to go the way of the Eighth Street Bridge and close for more than a short period of time — something Winnipeggers now know all too well.
All levels of government talk the talk really well when it comes to investing in core infrastructure, and many hope programs like the Building Canada fund, increased civic dollars towards funds in our municipal budget or some of the NDP's planned initiatives in Manitoba will be poised to help address some of the need.
Without concrete action, the problem at its core remains the single greatest challenge to our country over the next decade or two as neighbourhoods age and investment shrinks in the face of rising costs and frozen increases.
Infrastructure is far from a "sexy headline" like splash pads or new or enhanced recreation facilities, and few civic leaders have secured re-election by having a solid sewer and water enhancement program. But it's obvious this needs to be ramped up in both communities.
If not, we in this community may fall victim to a further lack of upkeep much like our Winnipeg counterparts. Even worse, without continued and sustained focus on core infrastructures, a rough winter or a spring where the water rises may land us knee-deep in our own political devices while investment, like the growing swell around us, freezes up.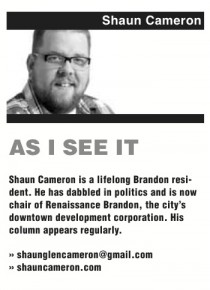 Please consider sharing this post with your friends!