Republished from the Brandon Sun print edition November 9, 2013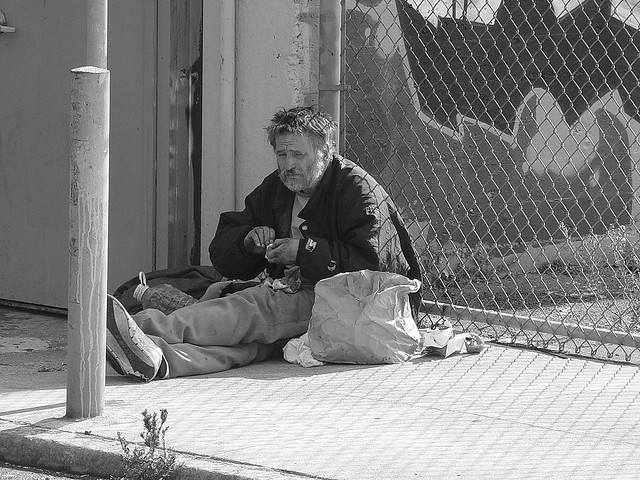 Canada's food banks are facing a challenge they haven't seen in a number of years and the demographics are changing, along with the challenges of many struggling to make ends meet on an ongoing basis. The numbers are staggering and the user groups that regularly rely on them are growing younger and younger every day.
There isn't a community in this country that doesn't face the daily struggle of having residents who are staring poverty in the face. Brandon is not immune to this, as numbers shared in the Sun this week by Samaritan House executive director Marla Somersall reflect that our city's food bank usage is still "really, really high."
In the grander scheme of things, this province sees more than 60,000 food bank visits in a month, up over 48 per cent from just five years ago. An even more staggering stat is the fact Manitoba boasts the highest numbers in the country of children using food banks — 44.7 percent of food bank users are youth.
By no means is this a stat we as Manitobans can take pride in and shows a systemic issue that needs to be addressed immediately by both government and private sector members alike.
Poverty issues, much like housing in last week's column, appear to be hot-button topics for some folks in Westman. When trusted to politicians, it seems to cause lines to be drawn as many feel enough has been done by parties to solve the issue, with it needing to be cast back on the municipalities to find a solution.
In my column last week, I noted that members of the federal government needed to address the housing issue across this country and found through feedback on that column that housing is very divisive. Many feel government had done enough, while others felt those same politicians had not even scratched the surface of the need. Fair point I guess, with one word of caution: If politicians, business and the private sector cannot come together on an issue as important as housing, what hope do we have for those who are dealing with poverty?
But I digress.
Back to the point at hand, where do we go as a municipality and a community on the topic of poverty, and how can Manitobans reverse the tide of ballooning usage? The daily numbers of people who frequent the facilities in this city are staggering and having spent some time observing this, the need is not going away.
Further to that, food bank usage is not only an issue of the "poor" anymore as nearly a quarter of users note they are employed but cannot afford all the costs associated with life, as well as feeding a growing family. Some within this community would argue that users could eliminate other costs in their life to better afford the cost of food and groceries, but this is a topic for another time. Food bank users truly need the service for basic existence.
Many Manitobans suffer with poverty. Unemployment, workers being underemployed in their chosen field, the high cost of living, taxation and low personal exemption limits on income all are contributing factors of poverty. Throw in costs for adequate rentals or housing and expensive goods and services and we have climbed to one of the highest poverty rates in the country, which is more than troubling for a province that regularly touts its growth and opportunity.
There needs to be adequate, non-partisan work done on this issue, something our city took to this week in a poverty forum at city hall on Thursday night. This is a good start and echoes some of the hopes in this column.
But until there is a fundamental shift to municipalities and the private sector finding common ground on causes of poverty, such as adequate housing, reducing health-care costs often associated with poverty, better jobs and industry, and the cost of living improvements, such as expanded tax-free incomes through better personal exemption limits, forums such as this one — however useful in fact finding — will only shear the tip off the iceberg, with more pressing needs looming below.
It is a challenge for this community and this province. With our slipping to the bottom of the heap, it does not show well for anyone in government trying to share a viewpoint contrary to the facts.
Papers like the All Aboard Action Plan, recently released by the government touting some of the accomplishments in reducing poverty, seem to throw back into the face of findings like those shared this week. Without concrete connections and inclusion of all stakeholders, this document, however delivered, will stand to be merely a paper trail of a time our society failed to take action on best laid plans.
Until we can address the health and social issues surrounding poverty in this province, as well as creeping unemployment, lack of a skilled workforce and housing, the next chapter of the book looks to present more challenges than the current one, which may be short on solutions.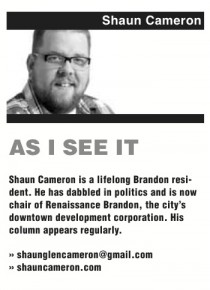 Please consider sharing this post with your friends!