Republished from the Brandon Sun print edition May 10, 2014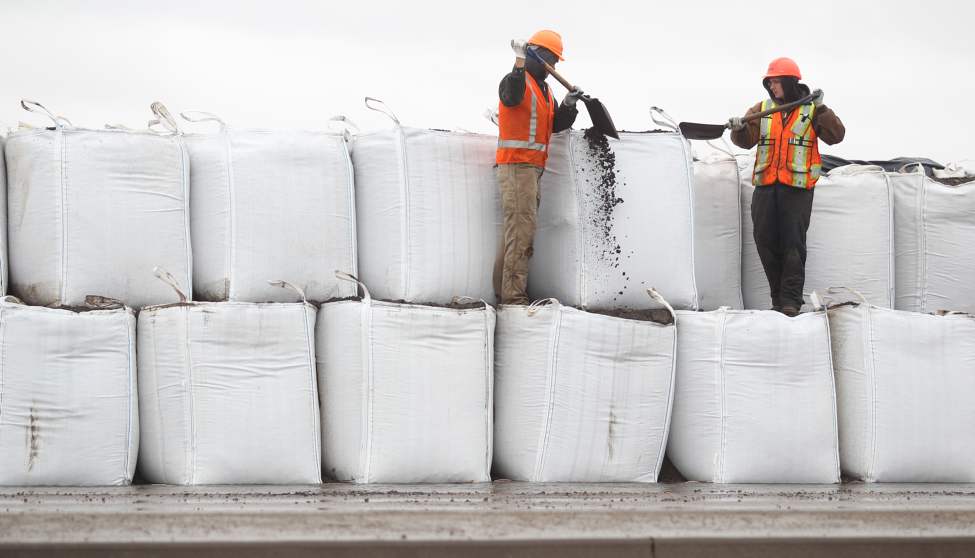 It is coming up to that time of year when election season draws closer. We officially have a couple of mayoral candidates in the fray, along with a handful of potential hopefuls vying for council seats, with plenty more rumoured to toss their hat in soon.
We are still a couple of months away from the candidate list being set in stone, but in the coming weeks the discussion will inevitably shift to a discussion of election issues. Many projects could come to the forefront as we address some pressing issues in the city.
Plenty of projects will appear on the radar and will be platform issues for both our current mayoral candidates as well as others who may yet come out of the woodwork for mayor or council. Some of those projects are of the type that leverage political points while others will merely be upkeep issues — everyone wants them done but a candidate won't gain much in the way of traction come voting day by ensuring their delivery.
Among the many potential possibilities there are three key projects that come to mind — projects that will undoubtedly rear their head during the election and need some conclusive decisions over the next four years.
First and foremost, the one glaring need that must be addressed is the political hot potato that is the Brandon Community Sportsplex. Viewed by many as long past its usable years, the Sportsplex was a piece in play during the last election and will without a doubt be a key focal piece this time around as well.
It is a divisive entity in the community and in recent years seemed to have kept the spinners at city hall busy in crafting media releases and tweets noting its temporary closure due to mechanical issues. A further nail in the Community Sportsplex coffin came with the opening of the new Dood Cristall YMCA and the city losing out on the Canada Games, a singular event that had the potential for expansion much like the Games that saw its inception.
As much as it pains some to hear it, the Sportsplex may have passed its useful years as a swimming complex and if it is going to remain in that fashion some heavy duty investment must be championed by the incoming administration. Otherwise, the time has come to close the doors as a swimming complex. This is not to say that any form of closure would be permanent as there is great potential to turn it into a four-season indoor complex. The growth of soccer alone in this community may have lent itself to serving a growing need and allowing for the complex to be converted for a use of this nature.
A second item, although not a major headline grabber, is the need for the upcoming administration to adequately manage some critical road repairs to multiple arteries within the city's scope of projects. Of the handful of roadways needing repair in this community, Princess Avenue should at the very least rise up on potential candidates' priority lists as it has taken the last couple of winters pretty hard. Princess is a major artery connecting the east-west corridor of the city and is one of a handful of entities in need of desperate attention.
No campaign was made on infrastructure alone, but focused energies on this roadway, among others, would show a concerted effort to proactive improvements.
Third, the airport, and WestJet for that matter, need to remain in the mix. Both WestJet's arrival and the application for potential airport improvements served the community well and stand as a major win for the current administration as well as the business community. Both need to remain priorities moving forward as the airline's ability to remain viable relies on residents continuing to fill the seats and the administration fostering a positive climate for that growth.
Further to this, a much-coveted eastern route will likely rely on two factors. First and foremost, the need and ridership and second airport upgrades via council's ability to provide investment dollars to the facility. One could argue that air service only benefits a certain element of the population, but it remains something that must be on the future council's radar.
These are just a couple of issues among many that could equate into some votes come election time. If a candidate could come forward with a solid plan for these three keys, among others, it may add enough push for a few more to mark an X on the ballot come election day, allowing that candidate the opportunity to put their plan in action for the next four years and beyond.