Republished from the Brandon Sun print edition April 25, 2014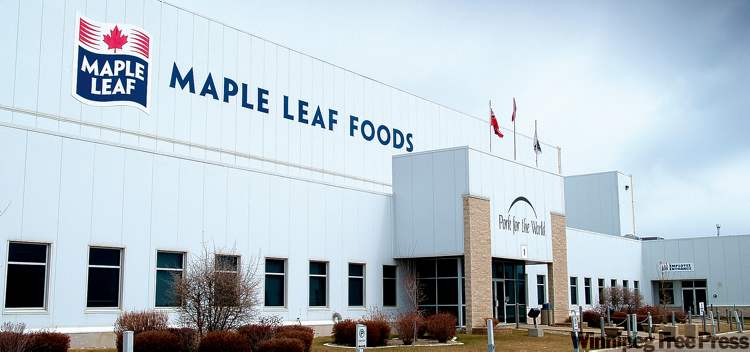 The long-term viability of many sectors in this community may be on a bit shakier ground after recent cutbacks at the Maple Leaf pork processing plant.
Many areas of the Brandon economy rely on the corporate well-being of the plant. Education, real estate and commerce are a few of the handful of opportunities that could dwindle if Maple Leaf ever deemed Brandon — or Manitoba, for that matter — too pricey or problematic as an option to do business.
As much as this community hates to admit it, sometimes we are pretty attached to the pork processing plant. It has shifted the makeup of Brandon and provided us an expanded cultural experience, among many other bonuses.
It has provided sustainable employment opportunities and allowed for growth that has not been seen in some time within this city.
As well, there are many in this community who earn a livelihood based on the influx of new residents and opportunities the plant provides. A Brandon Sun editorial earlier this week mused that "although Maple Leaf is not big enough to be the tail wagging the municipal dog," it is big enough that its overall health should be a litmus test for other factors at play in this community.
Imagine, if you will, a time when costs become too prohibitive to continue on Brandon's outskirts, or the red tape that comes with dealing with the powers at play on Broadway in Winnipeg become too tricky to continue. What happens then?
For a community the size of Brandon, losing our version of the "company store" could be more than a little problematic for many sectors. That type of shift, at the very least, could mean tougher times ahead for a portion of our population and those who serve the needs of the plant — or count the employees as valued customers.
If any number of small changes like the restrictions currently being questioned by the Manitoba Pork Council or a simple rise of say five per cent in operating costs or water consumption costs make business too cost-prohibitive, the reality of moving the plant becomes the best option from a corporate standpoint — and from a Brandon standpoint, plenty of that opportunity rolls down the road with it.
Should Maple Leaf decide it is too costly or tricky to do business in Manitoba, or increase cutbacks and lower operating capacity like it already has, that deals three major blows to our community.
First and foremost, it guts sectors of both the real estate and rental market in this city and clamps the brakes hard on any future growth. It stymies plans the Brandon School Division had in place to better serve the growing need in the community through enhanced teacher capacity or the construction of a new school. And it hollows out a big chunk of the retail sector and specialty retail that has risen to help serve this city and its ever-growing, ever-changing population.
We have not gone that far yet — and I'm not sounding the alarm for a Doomsday scenario for Brandon — but the potential exists, if this kind of trouble continues, for trickier times at one of this city's largest employers, and the community as a result.
The province's new hog barn regulations may appease the NDP's base, but they challenge the operations of a plant like Maple Leaf — and challenge the ability for the Dippers to play well in this community now and into the future.
If Maple Leaf was ever to pick up stakes and move down the road, then politicians on watch during that time could most likely kiss any possible re-election goodbye.
This argument is not designed to allow the aforementioned tail to wag the dog, or the plant the ability to operate outside the realm of regulation or run roughshod on the community.
But some new ideas need to prevail, and strategies need to be on the table to help keep Maple Leaf successful as part of this community and not in spite of the provincial rules currently testing its existence. Manitoba needs to be increasing careful not to confuse progress with merely being busy in the details game of new regulations.
This is a warning beacon that must be met with a strategy that appeases both parties.
If not, that jewel we once so desperately courted may one day be loaded up and moved down the road in search of a place where new opportunities exist.