Republished from the Brandon Sun print edition July 19, 2014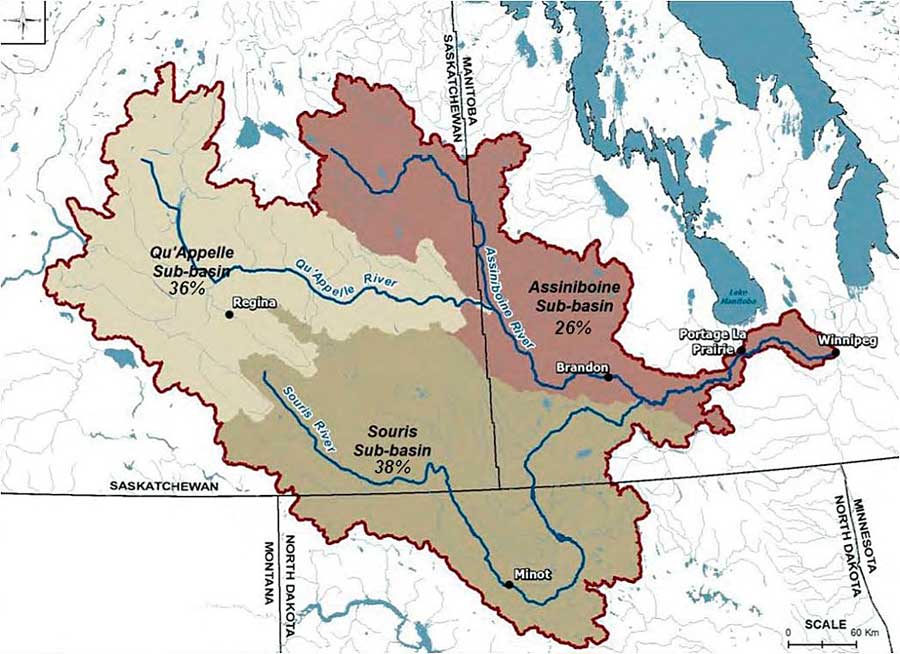 For anyone who reads this column, it is not often I laud the work of the Harper government or its members. For the most part, I find the combative approach of this government over the past decade to be more than a little off-putting.
Canadians have had their doubts at times with the politicians representing them, and our local political scene has not been immune to that ingrained doubt in the actions of politicians as well.
That said, however, it was refreshing to see our Conservative MP, Larry Maguire, championing what some might call a green initiative — the restoration of wetlands for the purpose of better flood management on the Prairies.
It would appear Maguire is bang on in this case, as many in the political and scientific community believe this is just what the region and farmers need to help mitigate some of our flood headaches.
Maguire is no stranger to the plight of the agricultural industry. As a provincial MLA, he cemented his legacy in that very area for his work and experience dealing with the large Manitoba agricultural sector — a group with many concerns pertaining to the current provincial government.
As the provincial Tory critic for conservation and water stewardship, he's honed his skills as well in seeking solutions to water management, a bread-and-butter issue for voters in this region, especially rurally.
Manitoba, Saskatchewan and, for that matter, North Dakota need a new plan for water management, something Maguire identified through various media channels this week.
Over the past few decades, many dugouts, sloughs, reservoirs and wetlands were pumped out to build on farming and housing opportunities.
The idea at the time seemed to remedy some of the struggles for farmers and developers — and in dry seasons, there seemed to be no problem with this practice.
However, in wet seasons such as this, floods that were once considered to happen decades apart might now become the new norm.
The continued removal of wetland areas across the Prairies — especially in Saskatchewan where regulations had been eased — has led to mega-flows of water through places such as the Shellmouth Dam, flows that in some cases have doubled in the last half-century.
It is astounding the level of water that is now common as a result of the reduction of a natural wetland environment.
Maguire's call to action at a meeting of the Keystone Agricultural Producers this past week in Brandon came at the right time. It drew praise from both political friend and foe on social media as well as through regular media channels.
His hope is for Manitoba, Saskatchewan and North Dakota to collectively come to the table with a plan to better manage the flood situations in the three regions, and mitigate the potential loss to property and livelihoods.
His call for the establishment of an Assiniboine River Basin Commission, a think-tank concept that will include politicians and hopefully those from the scientific community, is the right one.
As Maguire put it in his speech, "the time is now."
Manitoba is going to dig itself deeper into debt with the recent flood — something it can ill afford — while Saskatchewan and North Dakota routinely battle massive storms that wreak havoc on cities and farm land throughout the region.
Rightfully so, the time to come to the table is upon us.
Some of the numbers floating around out there point to a restoration of wetlands in the area reducing peak flows by up to 30 per cent in many cases. The science is there — now we need the political will to match.
Maguire's party and policy may not sit well with some residents around here, but you would be hard-pressed to find someone who would be against the restoration of wetlands for the protection of properties and assets of Manitobans.
Now, as with anything else in government, the biggest hope is that Maguire will not only speak about the action but work hard to put it in place.
Residents of this region need and deserve that type of leadership from elected officials and Maguire, if he can go beyond just words, will have done plenty in providing that very leadership this region is looking for.