Republished from the Brandon Sun print edition July 11, 2015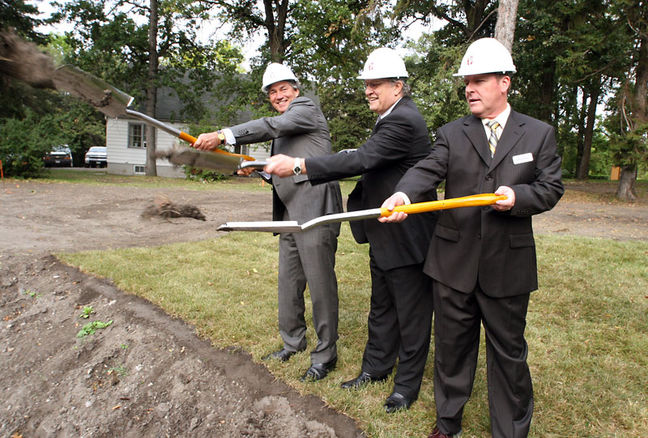 In looking at the direction this province has taken over the past number of years, there has been no shortage of ink spilled dissecting the Manitoba NDP.
Whether it be their bitter revolt and standoff over leadership, the challenges faced with the implementation of a further one per cent provincial sales tax, the merry-go-round circulation of MLAs through various ministerial portfolios or most recently, the scandal faced by longtime Thompson MLA Steve Ashton regarding untendered contracts, any of these could provide for some serious stump speech fodder for Brian Pallister's Progressive Conservatives come election time.
This government has moved with precision to keep Manitobans on their toes as to what their next move might be, leaving many to wonder if even those within the party were aware of its strategy.
That said, however, and at the risk of sounding like a broken record, the thought needs to shift as to what we as Manitobans, and more specifically Westman residents, would like to see out of the next provincial government, whoever they may be.
Our communities are faced with a multitude of challenges, and without some action, which to be honest at times has been lacking, we will continue to slip further down when competing with other jurisdictions for opportunities.
A few examples of Westman's most-election needs include a more concrete solution to water stewardship, a shift in ideology when it comes to hog production in the province and further "shovel in the ground" opportunities in Brandon.
The latter should include moving forward on the Assiniboine Community College relocation to the North Hill campus, as well as making the commitment to bring a desperately needed new school to the city.
Manitobans have long struggled with this government's actions as it pertains to issues of water management. Delays on action have ruined land, hurt finances and displaced many like those affected by the Lake St. Martin tragedy, where some four years later people are still waiting to go to their new homes.
There has been movement as of late on that particular portfolio, but four years living in an unfamiliar place has taken its toll on the former residents of that community. Officially, the premier chalked the delay up to planning issues faced by the levels of government.
But in the meantime, it has shown a need for better disaster and planning management in this province.
Second on the wish list is one that has a major impact on our local economy.
The hog barn moratoriums that were implemented cut down processing of more than 700,000 pigs in the province. It has begun to loosen a bit and numbers are climbing again. But looking around Westman, you can notice the effect of the slump and less opportunity for plants like Maple Leaf.
It doesn't take an organization that is running at low efficiency long to begin shopping around for other more profitable opportunities. The loss of something like the pork processing plant here due to an arbitrarily mandated number would surely hurt not only unemployment in the area, but also many of the services that rely on the plant being at full operation.
By no means should safety be compromised, but we are a region that relies on agriculture and food production, so kneecapping that sort of progress seems counterproductive. However, in contrast, it may win a vote or two in some urban constituencies.
Finally, there's the need to move forward on a couple of education initiatives, the first being to put further resources into assisting Assiniboine Community College move to the North Hill campus. Some progress has been made as of late on this as well, but it cannot be an initiative that dies with this government if that is the case following the election.
And putting shovels into the ground on a new school for this area is a must. Our division seems to have been ignored on the need for a new school, despite proving the numbers are there. Whoever takes the reins come 2016 should make this the top priority for the city.
There are laundry lists of need, and this only feels like the tip of the iceberg. Whoever holds the keys to the province for the next couple of laps has their work cut out for them.
Whether that work is done by a government moving into rarified air as far as longevity or a new look for Manitoba is one of the many unknowns that still remains.